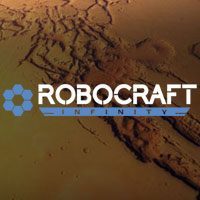 RoboCraft Infinity
An improved version of RoboCraft, created by the authors of the original title – studio Freejam. The gameplay focuses on multiplayer battles with other players. The matches are played by controlling special vehicles, constructed from more than one hundred modules and components.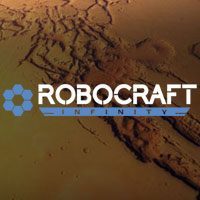 Robocraft Infinity is an improved version of the popular free-to-play computer game RoboCraft. Contrary to the previous game, the new title, released on Windows 10 and Xbox One, isn't available for free. However, it is part of the Xbox Play Anywhere initiative – if the player buys one platform version in the digital store, he receives the other one for free. The game was developed by the creators of the original title, Freejam studio.
Mechanics
Robocraft Infinity for XONE and PC is an unusual online game that combines traits of titles like Minecraft and World of Tanks. The main objective is to fight other players by using special vehicles. The vehicles aren't selected from a list of available machines, but created by the player in a simple editor that features more than one hundred modules and components. So many parts enable the player to freely experiment and test various ideas, making each machine unique. The machines can be stored in garage and modified between each battle.
The game can be played alone or in cooperation with friends. Players can create platoons and fight together with other players for victory – just like in the original version.
Robocraft Infinity features some novelties when compared to the free Robocraft. The developers introduced new physics system and new progression system. In addition to that, they implemented achievements and improved the controls.
System requirements