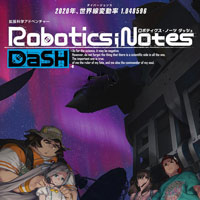 Robotics;Notes DaSH
Robotics;Notes DaSH is a visual novel adventure that continues the story of Robotics;Notes. The player takes on the role of a young man who is a member of a technically talented group of friends trying to thwart the plans of diabolical artificial intelligence.
Adventure | science fiction | Mechs and Robots | visual novel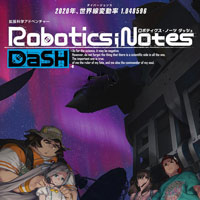 Robotics;Notes DaSH is a visual novel adventure game. This is a continuation of Robotics;Notes released in 2012. Both projects have been developed by Japanese studio 5pb, with titles such as Occultic;Nine or Psycho-Pass: Mandatory Happiness.
Plot
The action of the game takes place in 2020 in Japan and begins six months after the events of Robotics;Notes. The heroes of the previous game have already left high school and their robotics club has been dissolved. The DIY enthusiasts, however, have not abandoned their common interests and are taking the first steps towards making their dreams come true as adults.
However, the past can't be forgotten. It turns out that the main evil character of the previous game, killed in the Robotics;Notes' finale, had a contingency plan in case of failure. In secret, he managed to develop a powerful artificial intelligence, a digital version of his memories and personality, which, after his creator's death, was released to the web and began to prepare for the realization of his ambitions.
We play as a young man named Kaito Yashio whose goal is to stop the AI from fulfilling its goal. He is accompanied by his high school friends and a hacker called Itaru Hashida, known from Steins;Gate.
Mechanics
Like the previous part of the series, Robotics;Notes DaSH is a visual novel adventure. The gameplay comes down mainly to following the development of the plot. From time to time, we are forced to choose one of several actions, and the consequences of these decisions have a huge impact on the further course of the plot.
The game is very non-linear. Robotics;Notes DaSH has several alternative storyline paths, offering very different stories. In practice, in order to see everything that the authors have prepared, the player has to go through the game many times.
These standard solutions have been enriched with additional elements. Players can use a mobile computer to access social networking sites and a variety of useful applications, such as an interactive map to move around the game world.
Technical aspects
Like its predecessor, Robotics;Notes DaSH is more technically advanced than typical visual novel productions. Backgrounds are mostly static two-dimensional images, but all characters have been reproduced in the form of animated 3D models, developed in cartoon style. This makes conversations more expressive and dynamic.
Similar games:
Age Rating
age requirements: everyone
System requirements
Minimum:
Intel Core i5
15 GB RAM
graphic card 1 GB GeForce GTX 460 or better
15 GB HDD
Windows 7/8.1/10 64-bit