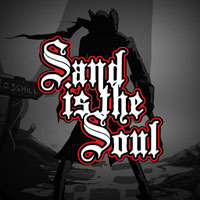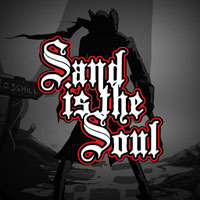 Sand Is the Soul
An indie game that combines RPG and point-and-click adventure game genres with beat 'em up elements. Sand is the Soul takes the players on a journey to CrossHill, a dark city inspired by Victorian era. Our character arrives there to deliver an important letter.
RPG | fantasy | 2D | beat 'em up | Polish | indie games | side-scroll | action RPG | soulslike
Sand is the Soul is a game created by an indie developer, MGP Studios. The game combines elements of point-and-click adventure games with beat 'em ups and action cRPGs. The game is available on PC. The developers were inspired by such games as Bloodborne and the legendary Castlevania series.
Plot
Sand is the Soul, available on PC, takes players on a journey to CrossHill, a fictional city inspired by Victorian era. We play as a mysterious character whose task is to deliver an important letter. The things get complicated by the fact that the city is filled with ancient evil. The plot, with each new added thread, is an important part of the game and our choices and actions have impact on it and its final – the story, based on our choices, can reach one of ten endings.
Mechanics
The gameplay in Sand is the Soul is focused on exploring the open world where, at every corner, we can find various dangers and usually there are more than one path that leads use to our goal. The core of the game are fights with enemies which have a rather high difficulty level – players must pay attention to health bar but also to endurance which can be depleted by running and attacking. We face regular enemies but also stronger ones that require a unique tactic to defeat them. We can use melee and ranged weapons – we get access to such weapons as a Gatling Gun.
By defeating enemies we get the titular sand which serves not only as a basic source of energy but also functions as experience points and currency. Sand can be used for increasing our hero's statistics. However, having too much sand can lead to insanity, e.g. instead of villagers we can see monsters straight out of a nightmare. What is interesting is that NPCs react to the hero accordingly to our actions – some can be eager to give us help while others won't even talk to us and even can decide to attack.
Technical aspects
Sand is the Soul, available on PC, is made in 2D. The dark graphics, made in a popular pixel art style, aren't very colorful.
Game mode: single player
Expectations: 8.5 / 10 based on 10 votes.
Age restrictions Sand Is the Soul: 18+
Sand Is the Soul System requirements
Minimum:
Dual Core 2.0 GHz
1280 MB RAM
graphic card 512 MB GeForce 8800 or better
1200 MB HDD
Windows 7/8/10
Recommended:
Dual Core 2.0 GHz
1280 MB RAM
graphic card 1 GB GeForce GTX 460 or better
1200 MB HDD
Windows 7/8/10