Beyond Good & Evil Video Game Series
Video Games Encyclopedia by Gamepressure.com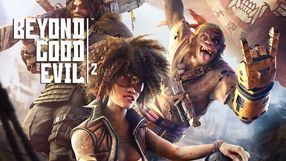 Beyond Good & Evil 2
Action TBA
A prequel to the iconic Beyond Good & Evil, developed by an Ubisoft's in-house studio led by Michel Ancel. The game takes players on a journey to a planetary system called System 3 – the center of intergalactic trade and the most wretched hive of piracy and illegal business. Players get at their disposal an enormous open world, comprising gigantic planets and moons; however, before exploring it, one has to create their own character. During the game, the player can observe how their protagonist climbs the social ladder on his / her journey across the galaxy (one can choose to travel on foot or aboard one of the many available spaceships). The gameplay revolves around completing diversified story and side missions with a non-linear structure, which all can be executed however the player sees fit. On top of it all, the game features high-quality visuals and a soundtrack combining many musical genres.

Beyond Good & Evil HD
Action 02 March 2011
A remastered edition of a cult 3D action adventure game by Michael Ancel, the creator of the Rayman franchise. Beyond Good & Evil HD introduces a bunch of improvements, mainly connected to the audiovisual layer of the production, developed with PlayStation 3 and Xbox 360 in mind. Although the HD version is powered by the original's graphics engine, the developers also increased the screen resolution to match the Full HD standard (1080p), improved character models and textures, and remastered the soundtrack. The game's contents remains unchanged — yet again, we assume the role of a young reporter named Jade who tries to save her homeworld, Hyllis, from alien invaders and a governmental plot. To do so, she embarks on a journey through a colorful, varied world, visiting many interesting places, fighting opponents, overcoming obstacles, solving puzzles, and taking photos of rare species. Beyond Good & Evil gained substantial acclaim thanks to its interesting story and enthralling gameplay.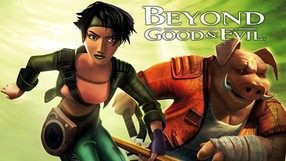 Beyond Good & Evil
Adventure 11 November 2003
An action-adventure 3D game, created by Michel Ancel, the father of the iconic Rayman series. The plot of Beyond Good & Evil takes place in an alternative reality, on planet Hyllis, inhabited by a peace-loving nation of humans and humanoid animals. Their world has been attacked by an aggressive Alien species, the DomZ, apparently to claim its resources. The protagonist is a young reporter named Jade who, once involved in the war, begins to reveal a conspiracy and the shocking truth behind the planet's defenders - the Alpha Sections. During her journey, the main character can count only on her camera (photos of rare plants and animals can be sold, earning us money to buy, for example, health restore items), innate investigative abilities and her trusty Dai-jo staff. Beyond Good & Evil features elements of a dynamic action game, including arcade combat, platforming, various vehicles, riddles, and a gripping plot. The locations are colorful, varied, and fully three-dimensional.