StarCraft Video Game Series
Video Games Encyclopedia by Gamepressure.com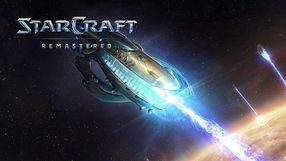 StarCraft: Remastered
Strategy 14 August 2017
An upgraded version of the bestselling 1998 RTS game. Both versions were developed by Blizzard Entertainment. Compared to the original release, the game (including the Brood War expansion) features mainly significantly improved audiovisuals. Although the visuals remain two-dimensional, all the graphic elements have become more detailed. Furthermore, the game supports high resolutions (up to 4K), as well as refreshed audio, which also applies to dialogues between characters. Changes were introduced to the game's online component as well - StarCraft: Remastered offers an advanced system of matchmaking, the option to store one's save files in the cloud, quick button re-mapping, and easy access to fan-made maps and replays. The mechanics remain unchanged - the game is a classic RTS, featuring three playable races (the Terrans, the Protoss, and the Zerg). The gameplay is based on gathering resources, building one's base, conducting research, producing units, and fighting enemies - in combat, taking advantage of both the enemy's weak spots and the strong spots of the player's forces, constitutes the key to success. Apart from six story campaigns (two for each of the races), the game offers an extensive multiplayer component with various game modes.
StarCraft II: Wings of Liberty
Strategy 27 July 2010
A sequel to a bestselling RTS game released by the Blizzard company in 1998. The story of the second game was split into three separate episodes; Wings of Liberty is the first installment in the trilogy, focusing on Terrans. In the game you meet an old acquaintance - Jim Raynor. Deemed a rebel, now he fights with Zerg forces, who seem to be interested in a mysterious artifact. He also encounters the powerful and mysterious race of Protoss. In comparison with the prequel, gameplay mechanics did not go through any drastic changes, allowing the authors to focus on new, upgraded visuals, multiplayer mode enhancements, and other minor modifications. Single player campaign allows the player to complete the available scenarios in any order and freely choose which technologies to develop. Furthermore, between the missions you can explore the world, talk to non-player characters, and use their services.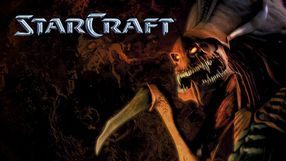 StarCraft
Strategy 28 March 1998
A world-famous real-time strategy by the legendary developer Blizzard Entertainment. Set in a science fiction world, the game features dynamic battles between three enemy fractions – the descendants of humans known as Terrans, the enigmatic Protoss, and the insectoid Zerg. StarCraft offers 30 extensive missions divided into three different single player campaigns. Each of the available races is distinguished by unique units, technologies, buildings etc., giving players the opportunity to play in three vastly different styles. The single player mode serves as an introduction to the extensive multiplayer for up to eight players, which has earned StarCraft eternal fame and gathered a huge e-sport community. Additionally, the title offers level and scenario editor allowing for the creation of original levels, units, and even whole campaigns.