Neverwinter Nights Video Game Series
Video Games Encyclopedia by Gamepressure.com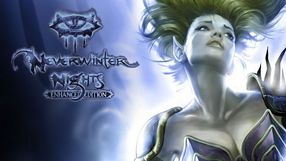 Neverwinter Nights: Enhanced Edition
RPG 27 March 2018
Neverwinter Nights: Enhanced Edition is a remastered version of the 2002 bestselling RPG for PC. The project includes the vanilla game as well as the Shadows of Undrentide, Hordes of the Underdark, and Kingmaker expansions. The title enhances the graphics and retains the compatibility with older mods at the same time.

Neverwinter Nights 2
RPG 31 October 2006
An indirect sequel to BioWare's popular role-playing game from 2002, this time developed by Obsidian Entertainment, known for e.g. the second game in the Star Wars: Knights of the Old Republic series. The plot of Neverwinter Nights 2 begins two years after the events of its predecessor, when the world of the Forgotten Realms finds itself threatened by a powerful evil in the form of the mysterious King of Shadows. The only way to defeat him is to find all the fragments of the shattered Silver Sword of Gith. Compared to the original game, the gameplay of its successor features many innovative elements, especially the possibility of having up to three NPCs in your party and having full control over them. Apart from that, Neverwinter Nights 2 features new character classes and previously unavailable spells and abilities. The editor, which allows you to e.g. create your own scenario and invite other players to play with you, has also been expanded.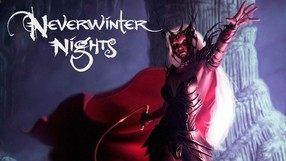 Neverwinter Nights
RPG 18 June 2002
A role-playing game developed by BioWare (the creators of Baldur's Gate), based on the third edition of the Dungeons & Dragons system. The plot takes place in the fictional world of the Forgotten Realms and is centered on a mysterious plague sweeping the eponymous city of Neverwinter. The protagonist's task is to discover who is behind the illness and why did they start it. The story is divided into a prologue and four chapters, every one of them taking place in a different area (and you cannot return to a previously visited location). During the gameplay you do the respective missions, gather gold and items, level up your character, and, of course, fight enemies. The characters act in turns but the combat itself takes place in real time, though featuring active pause, and—like in D&D—the results of most actions are calculated based on dice throws. The game's strong point is the multiplayer mode, which features several types of gameplay, from simple duels to complex epics.