Mirror's Edge Video Game Series
Video Games Encyclopedia by Gamepressure.com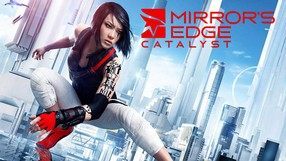 Mirror's Edge Catalyst
Action 07 June 2016
A continuation of the 2008's bestselling action game by EA DICE that combined incredibly dynamic gameplay with parkour elements. The story is set in a quasi-totalitarian world of the near future, where powerful corporations replaced governments. The players assume the role of Faith, a courier who, having mastered the art of moving through the urban jungle, through her determination can become the eponymous catalyst of change. Compared to the first installment in the series, the game is not strictly divided into missions (we get to decide the job order and our approach), and the action takes place in an open-world environment that can be freely traversed. Firearms were also dropped, and although direct confrontations with the guards chasing us are unavoidable, our only weapons are wits and the skills that we gradually develop with our progress.
Mirror's Edge
Action 11 November 2008
An unorthodox action game developed by studio EA DICE. The game combines the dynamic of typical first-person perspective shooters with platform game elements. The story of the game takes place in the future, in a large metropolis where every citizen is being watched "for his own good" by a totalitarian government. Among the people who don't want to be controlled there are the so-called "runners" who mastered the art of parkour that allows them to quickly and effectively move through the concrete jungle. The player assumes the role of a female courier named Faith who is trying to protect the good name of her sister framed into murder. The gameplay consists of series of missions during which Faith uses her skills to move through the roofs and buildings while avoiding guards. In case of confrontation one can eliminate the opponent with fists or by using gunfire taken from the guard.