Tom Clancy's The Division Video Game Series
Video Games Encyclopedia by Gamepressure.com
Tom Clancy's The Division 2
Action 15 March 2019
The second installment in the popular action game series (with RPG elements) that revolve around multiplayer experience. Tom Clancy's The Division 2 is a result of cooperation between Ubisoft Massive and other development teams owned by the French publisher. The game is based on the modified Snowdrop Engine, thus the visuals are of very high quality.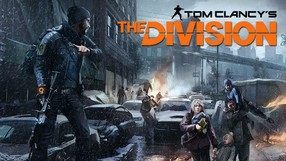 Tom Clancy's The Division
Action 08 March 2016
An online action game that combines tactical shooter with elements of cRPG. Tom Clancy's The Division is a game made by Ubisoft Massive Studios in cooperation with Ubisoft Reflections. The game is set in a near future, when the United States is struck by a pandemic. Players become members of a secret governmental organization called The Division, which tries to contain the chaos spreading across New York City. The gameplay focuses on rivalry between small groups of players. The world's open structure presents the players with an impressive freedom to explore the setting and complete various missions. When it comes to the technical aspects, Tom Clancy's The Division employs the full potential of the advanced Snowdrop Engine.