Goat Simulator Video Game Series
Video Games Encyclopedia by Gamepressure.com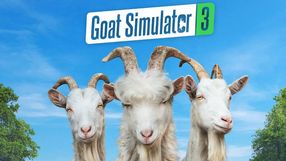 Goat Simulator 3
Arcade 17 November 2022
Goat Simulator 3 is a humorous arcade game in which we play the title goat and spread destruction.

Goat Simulator: The GOATY
Arcade 19 December 2017
Goat Simulator: The GOATY is a complete version of Goat Simulator - an arcade game from Coffee Stain Studio. In addition to the basic version of the game, the release also includes all the add-ons that have been released in recent years.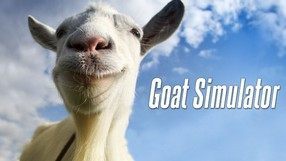 Goat Simulator
Arcade 01 April 2014
Goat Simulator is a humorous simulator that serves as a commercial extension of the joke game made by Swedish Coffee Stain (known primarily from the Sanctum series). The game lets you control a crazy goat named Pilgor which destroys everything in the virtual world. The goal is to cause as much damage as possible with the use of a wide range of absurd accessories, like rockets, explosives, etc. It was the developers' ambition to create a big cliché parody, mocking low-budget simulators. Therefore, Goat Simulator features loads of purposely implemented humorous bugs. The editor gives you a chance to create your own levels and share them with others through the Internet. On the technical side, the game utilizes the power of Unreal Engine 3.