911 Operator Video Game Series
Video Games Encyclopedia by Gamepressure.com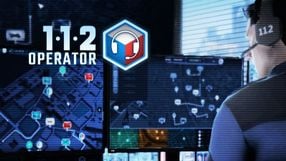 112 Operator
Simulation 23 April 2020
Continuation of the Polish game 911 Operator - strategic and simulation production, in which we play the role of an emergency phone operator. Our tasks in 112 Operator include answering calls and helping those in need by giving instructions and sending emergency services to the place of the incident. The game takes place on three-dimensional maps of real cities, including Warsaw, Paris, Moscow and London.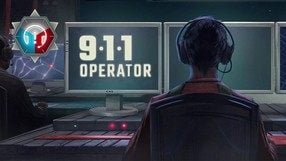 911 Operator
Simulation 24 February 2017
911 Operator is a game, a strategy-simulator developed by Polish studio Jutsu Games, which is a reiteration of a project which won the Indie Showcase competition held during Digital Dragons 2016. In 911 Operator you become a rescue service operator, and your job is to answer calls from people in danger. The story campaign takes place in 10 cities – you will face many different challenges; some of them amusing, some serious, some frustrating. During the game you have to give advice concerning administration of first-aid as well as choose the right number of people and equipment to send to the scene. A nice touch in the game is the fact that you can sometimes receive prank calls, which have to be recognized and ignored.

911 Operator: Interactive Movie
Adventure canceled
An FMV adventure game in the style of an interactive thriller. 911 Operator: Interactive Movie tells the story of an emergency dispatcher who has to react to emergencies and make choices that affect the course of the story and its ending. The main character is played by actor Philip Lenkowsky.