Taern Video Game Series
Video Games Encyclopedia by Gamepressure.com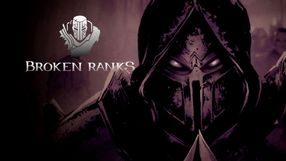 Broken Ranks
RPG 2022
Broken Ranks is a fantasy MMORPG from the Polish studio Whitemoon, a remake of the team's earlier game - the browser-based The Pride of Taern. The project is inspired by isometric RPGs such as Fallout and Baldur's Gate series.

The Pride of Taern
RPG 01 December 2010
The Pride of Taern is a browser MMORPG, produced and administered by the Polish company Whitemoon. The action is set in a fantasy world, and players create characters who were forced to flee and start a new life away from their homeland - the kingdom of Taern - due to the war turmoil. The title is distributed on a free-to-play basis with the option of micropayment.