Mario + Rabbids Video Game Series
Video Games Encyclopedia by Gamepressure.com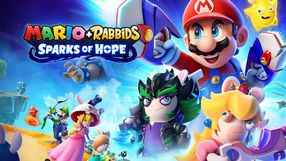 Mario + Rabbids: Sparks of Hope
RPG 20 October 2022
The second installment in a series of tactical RPGs in which heroes of popular brands from Nintendo and Ubisoft meet. In Mario + Rabbids: Sparks of Hope heroes explore the galaxy and release the Sparks, which in return endow them with a variety of abilities.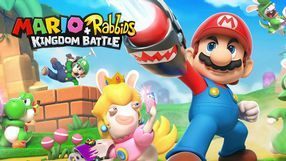 Mario + Rabbids: Kingdom Battle
RPG 29 August 2017
Mario + Rabbids: Kingdom Battle is a turn-based RPG crossover between two popular franchises, Super Mario and Rabbids, developed by Ubisoft for Nintendo Switch. The iconic heroes of both series (Mario, Luigi, Yoshi, Peach and four Rabbids) take part in our adventure. Gameplay is based on three elements: exploration, quests, and combat. We will explore four diverse worlds filled with secrets and riddles that await to be discovered and solved. Venturing through the game's world takes place in real-time, but combat is turn-based. We use a wide array of modifiable weapons when in combat. In order to be victorious in battle, we have to skillfully use our hero's special abilities, think strategically and act tactically, i.e. making a good use of the game's destructible environment.