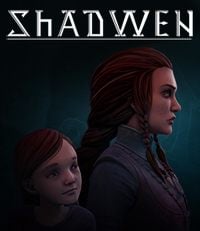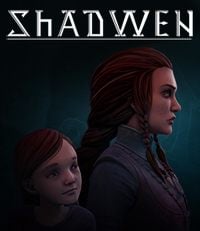 Shadwen
An unusual combination of fantasy adventure and stealth games, developed by Frozenbyte, the creators of such series as Trine and Shadowgrounds. In the title, we assume the role of a seasoned killer, Shadwen, who is given the task of murdering a king.
Shadwen for PC and PS4 is an action adventure game that belongs to the genre commonly called stealth games. The production was developed by Frozenbyte, the creators of such series as Trine and Shadowgrounds.
Plot
The action takes us to a fantasy world, while the campaign tells the story of the eponymous killer named Shadwen who is given a task of murdering a king. While performing this mission, she encounters an orphan named Lily and decides to take her with her.
The presence of the girl significantly influences the gameplay and the plot since everything has to be done before her eyes. This is why the player is forced to constantly decide whether to choose the easier way and simply murder the guards ahead or try to spare the child the sight of bloodshed and find alternative solutions.
Mechanics
Shadwen for PC and PS4 is a pureblooded stealth game. The killer we control is very talented but her skills are limited to acrobatics, avoiding detection, and attacking by surprise. Direct confrontation usually ends with her death.
The genre's standards were realized in quite an unusual way. While playing, time flows only when the protagonist moves. Otherwise, the entire game stops, allowing us to calmly analyze the situation and choose the right tactic. We can also revert time back to a limited extent. These features let us perform incredibly precise actions, which is very useful since guards are competent and very vigilant.
Moreover, the game world is densely filled with interactive objects which behavior is managed by a realistic physics engine. It allows us to set improvised traps and arrange deaths that look like unfortunate accidents. The maps are large, not only horizontally but also vertically. The navigation is facilitated by the acrobatic skills of the protagonist as well as her grappling hook. The latter lets us reach otherwise inaccessible places and manipulate the environment, for example, by pulling a chest down on our enemies' heads.
Last updated on 10 December 2015
Game mode: single player
User score: 6,3 / 10 based on 77 votes.
Pre-release expectations: 8.7 / 10 based on 15 votes.
PEGI rating Shadwen
Shadwen System requirements
Minimum:
Intel Dual Duo 2.0 GHz
4 GB RAM
graphic card 896 MB GeForce GTX 260/Radeon HD 4770 or better
4 GB HDD
Windows Vista/7/8/10
Recommended:
Intel Core Quad Core 2.0 GHz
8 GB RAM
graphic card 2 GB GeForce 560/Radeon HD 6850 or better
4 GB HDD
Windows Vista/7/8/10