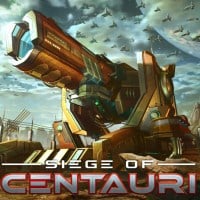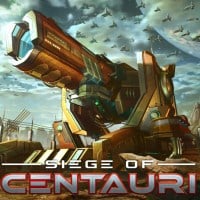 Siege of Centauri
PC
Siege of Centauri is a tower defense strategy in science fiction atmosphere, in which we must eliminate alien armies consisting of up to tens of thousands of units. We use automatic defence structures dropped from orbit, which can be improved and modified between missions.
Siege of Centauri

Release Date PC

12September2019
developer: Stardock Corporation publisher: Stardock Corporation Official website

game language: English
Siege of Centauri is a tower defense strategy game and a spin-off to the Ashes of the Singularity franchise. The project was developed by Stardock, known from Star Control: Origins and the Galactic Civilizations series.
Plot
The game is set in the same universe as Ashes of the Singularity. The action takes place in the distant future, at a time when human civilization has extended its influence to countless planetary systems.
In Siege of Centauri, we command an expedition sent to investigate the loss of contact with the first extraterrestrial colony located on the planet in the Proxima Centauri system. After arriving at the place, it turns out that the reason is an invasion of a alien race. Our task is to save the colonists and stop the alien offensive.
Mechanics
The game is set in the Ashes of the Singularity universe, but unlike the former game, Siege is not a classic RTS but a tower defense strategy game. The action takes place in real-time, but the player's task is to use automatic defensive structures to repel the attacks of progressively stronger enemy forces.
The player takes on the role of the commander of the spacecraft Carpatia. The unit is unable to operate in the atmosphere of a planet, so we have to rely on defensive equipment dropped from the orbit. Enemies attack in waves and during one battle we have to eliminate tens of thousands of aliens. Each victory enables us to occupy another section of the planet, but at the same time increases the aggression of our enemies in the next battle.
In order to win, we are helped by a system of technology improvement, which enables us to strengthen the defense structures between missions. In addition, in an emergency, the player can use special abilities, thanks to which it is possible, for example, to strengthen the operation of sentry towers for a short time.
Technical aspects
Siege of Centauri was built on an improved version of the engine used in Ashes of the Singularity. Thanks to this, the game can display large armies while maintaining good performance.
Last updated on 10 March 2019
Game mode: single player
Media type: 6+ GB
Age restrictions Siege of Centauri: Good for all ages.
Siege of Centauri System requirements
Minimum:
Quad Core
6 GB RAM
graphic card 2 GB GeForce GTX 660 / Radeon R7 360 or better
8 GB HDD
Windows 7/8.1/10 64-bit
Recommended:
Intel Core i5
8 GB RAM
graphic card 4 GB GeForce GTX 970 / Radeon R9 390 or better
8 GB HDD
Windows 7/8.1/10 64-bit