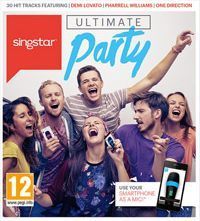 SingStar: Ultimate Party
The next installment of the SingStar series, in which we sing the songs of artists of our choice. Together with the new part, 30 songs were taken care of, including Polish artists, and an application for mobile devices was released, which turns the smartphone into a microphone.
Party | karaoke | music | splitscreen | PlayStation exclusive titles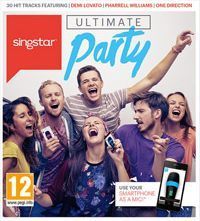 Game mode: single / multiplayer
Multiplayer mode: common screen
SingStar: The Master Event, released on PS3 and PS4, is the next installment of one of the most popular music video game series released by Sony Computer Entertainment Europe. The title was released on PlayStation 3 and PlayStation 4 on the tenth anniversary of the SingStar series. Besides the game, we can also download an application for mobile devices with iOS and Android operating systems. Thanks to the application, you can turn your smartphone into a microphone used during the game and set the queue of songs.
Mechanics
The gameplay in SingStar: The Master Event has not changed dramatically in comparison to previous versions. The creators took care mainly of adding a set of 30 new music pieces.
SingStar: The Master Event focuses on singing selected songs, but the developer has introduced experience points and rewards for performing certain activities. The scoring system has also been improved, thus changing the gameplay slightly. SingStar: The Master Event also offers access to the SingStore, a store where you can buy additional songs. This means that at any time you can download more songs from your favorite artists, representing different music genres - from pop to rock.
Similar games:
PEGI Rating