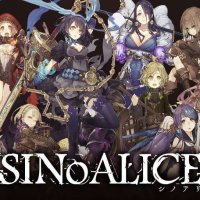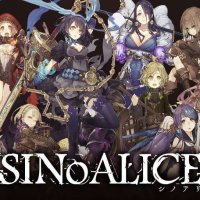 SINoALICE
SINoALICE is a mobile jRPG in which we control heroines known from classic fairy tales such as Little Red Riding Hood or Snow White. The game also offers a drop-in co-operative mode. Japanese Pokelabo studio is responsible for its development.
RPG | fantasy | play for free | 2D | manga and anime | crossover | co-op | jRPG
SINoALICE is an RPG game set in a dark fantasy universe. The game focuses on characters inspired by traditional fables and offers extensive online functionality. The game was developed by the Japanese Pokelabo studio. The publisher is the well-known company Square Enix.
Plot
The main characters of SINoALICE are girls from classic fairy tales (e.g. Little Red Riding Hood, Snow White or Alice In Wonderland). Each of the protagonists tries to resurrect the author of the story in which she appeared - but in order to do so she will have to defeat the others in the fight to the death.
Mechanics
The gameplay in SINoALICE is mainly about fighting with various monsters. The combat system runs in real time, but its rules and the way it shows the action resembles a bit what we know from classic jRPGs - we look at the characters from the side and have the ability to choose the actions they are to perform, and for the frequency of attacks it depends on the so-called ATB bar, which loads with time. The use of appropriate attacks and weapons and the exploitation of enemy weaknesses play a key role here. We also have the option of calling in allies who offer concrete benefits to our team.
As the game progresses, we can gain better equipment and gradually develop our character. We also get to know the plot, although it plays a secondary role in this game.
It is worth noting that the game also offers an auto mode - after activating it, our character fights and selects the attacks on his own, and we only have to observe.
Game modes
In SINoALICE we can play alone or with others. The game offers a drop-in cooperation module (friends can join our game at any time) and the possibility to fight with representatives of other guilds (15 vs 15).
Technical aspects
SINoALICE has quite nice, two-dimensional graphics. The graphics design is kept in manga style. Particularly noteworthy here are the lovely designs of the individual heroines.
Game mode: single / multiplayer Multiplayer mode: Internet Player counter: 1-30
App size:
Age restrictions SINoALICE: 16+