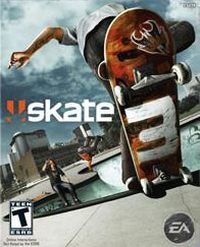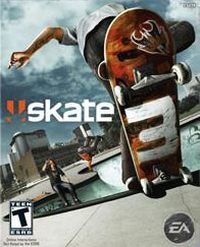 Skate 3
The third entry in the skating simulator series. Like in its predecessors, we develop skills of our skater and take part in various competitions. However, managing our skating team plays much bigger role compared to previous games.
Sports | TPP | skateboard | extreme sports | Xbox Game Pass | EA Play
SKATE 3 is the third entry in a skating series SKATE created by Electronic Arts and focusing on more complex and realistic gameplay than similar franchises.
Plot
While SKATE 3 features a story campaign, its plot unsurprisingly doesn't weigh much on the game. Some time has passed since events of SKATE 2, and our protagonist (now known as "The Legend") started attending Port Carverton University. He discovers a completely different world compared to a city of San Velona, with skating being legally accepted instead of being considered a crime. He attempts to become the most influential skater around by creating his own skating team.
Game mechanics
SKATE 3 offers similar gameplay to previous games. We are thrown into an open world presented from a third-person perspective, where we take on various skating challenges. Like its predecessors, the game focuses more on realism compared to similar franchises, so we won't see any impossible feats (e.g. jumping from a roof). Instead, tricks are performed through the iconic "Flickit" system, which requires moving the right analog stick in certain patterns to perform tricks, which can create whole sequences consisting of different moves and earn us more points than with performing them individually.
Compared to previous games, SKATE 3 doesn't focus so much on a development of individual skaters. It is still present in the game, but in practice, its only use is to help develop players' team. This is because the third SKATE has been developed with cooperation in mind, both on a single screen or through online mode. As such, some challenges require an effort of an entire team.
Another novelty is the addition of new difficulty levels. Playing on "Easy" will gives us greater control over character and tone down the challenge for those who just want to enjoy the game. On the other hand, "Hardcore" makes the experience even more realistic, requiring greater precision.
Game modes
Like mentioned before, SKATE 3 offers story campaign, in which we play as "The Legend" and try to create the best skating team in Port Carverton. If we aren't interested in the story, we can try other game modes, including new additions. Skate Park has been borrowed from Tony Hawk series and lets us create our own skate parks, while Hall of Meat focuses not on tricks, but effective falls which we can immortalize. There is also Skate School featuring Coach Frank (aka Jason Lee, an actor, but also a renowned skater in 80's and early 90's), who can teach us the basics of skateboarding.
Aside from that, SKATE 3 also introduced new online modes, like 1-Up and Domination. The first one features teams trying to beat each other's score in turns, while the second fills the arena with numerous spots which can be seized by getting more points than opposing players.
Technical aspects and Misc.
SKATE 3's word consists of three districts, each with a different style and well-designed locations. The game's visuals are of quite high-quality, especially characters' animations and also effects of unfortunate falls. It also has a quite varied soundtrack, ranging from pop songs to hard rock tracks.
The fourth entry in SKATE series also introduced social features, allowing players to share their creations, like custom skate parks or clothing design. However, some of those features have been disabled on May 5th, 2018.
Last updated on 26 February 2010
Game mode: single / multiplayer Multiplayer mode: Internet
Media type: 1 DVD
User score: 8,4 / 10 based on 513 votes.
Pre-release expectations: 8.3 / 10 based on 105 votes.
PEGI rating Skate 3