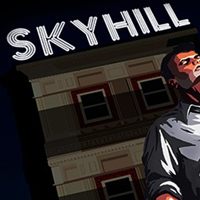 Skyhill
A post-apocalyptic RPG with roguelike elements, created by Russian studio Mandragora. The game starts off shortly after the World War III wiped out almost the entire human race. You play as a survivor residing on the top, 100th floor of a luxury hotel.
RPG | roguelike | Post Apocalypse | horror | 2D | survival | side-scroll | crafting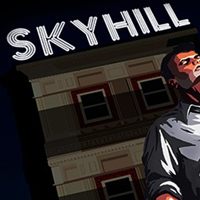 Skyhill is a postapocalyptic two-dimensional RPG game with roguelike elements. The game was developed by the Russian studio Mandragora, known for games such as Knitted Deer and Freaky Awesome. The title debuted in 2015 on PCs, and in the following years it was ported into consoles.
Plot
Skyhill begins shortly after the explosion of the biological bomb, which ended the Third World War and destroyed human civilization. We play as one of the last survivors, who is hiding in an apartment on the top floor of the most luxurious hotel in the city. The problem is that hordes of mutants, caused by the catastrophe, have captured all the floors below. Our primary task is to survive and, in the long run, to find a way to escape from the hotel. During the game we can learn the truth about what led the world to the apocalypse.
Mechanics
Skyhill combines elements of RPG and survival roguelike. We develop our character based on four statistics: strength, dexterity, speed and accuracy, which increase our chances in clashes with opponents. The ultimate goal of the game is to get to the hotel's ground floor and escape. On each floor we have to restore electricity since this is the only way to activate the lift and go downhill. The interior of the building is generated randomly, thanks to which new adventures await us every time. The game puts great emphasis on survival elements.
We have to look for food and drinks because, without them, the character will quickly die of hunger. During the adventure we will also spend a lot of time fighting mutants (turn-based, similar to the Fallout series) as well as finding and modifying weapons. The game includes an extensive crafting system, allowing you to construct new items from parts and raw materials found in the game. The game also has a system of improving the apartment on the top floor which serves as our base. Thanks to it, we can provide ourselves with access to blueprints of better weapons or recipes.
Technical aspects
Skyhill has a simple two-dimensional graphic design and it uses cartoon aesthetics, which is especially visible in cut-scenes consisting of static illustrations.
Similar games:
PEGI Rating
System requirements
PC / Windows
Recommended: Dual Core 2.6 GHz, 6 GB RAM, graphic card 512 MB GeForce 9600 GT/Radeon HD 6570 or better, 1.2 GB HDD, Windows Vista(SP2)/7(SP1)/8
Minimum: Dual Core 2.2 GHz, 4 GB RAM, graphic card 512 MB GeForce 205/ Radeon HD 3400 or better, 1.2 GB HDD, Windows XP(SP3)/Vista(SP2)/7(SP1)/8