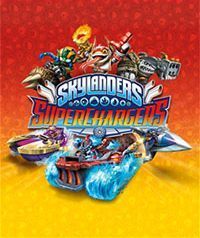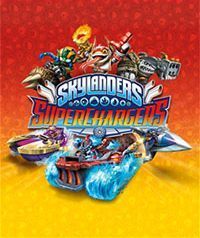 Skylanders SuperChargers
Another installment of the popular arcade platformer game series developed by Vicarious Visions. Once more, the player has to face the ruthless Kaos who intends to take over Skylands with the use of a powerful weapon — Doomstation of Ultimate Doomstruction.
Skylanders SuperChargers for X360, PS4 and etc. is another installment of the popular Skylanders series. It was developed by Vicarious Visions, the creators of Skylanders: Swap Force, among other titles.
Plot
The plot of the game tells of another fight against Kaos who decided to take over Skylands yet again. This time, he constructed a powerful weapon, Doomstation of Ultimate Doomstruction, which can "swallow" even the sky itself. Luckily, Master Eon discovered the enemy plan in advance and appointed a special Skylander squad that can fight both on the land, in the water, and in the air.
Mechanics
The production, in its most basic premise, isn't very different from its predecessors. It is an arcade platformer game that uses real action figurines that we transfer to the virtual world with the use of Portal of Power. The biggest novelty of Skylanders SuperChargers are modifiable vehicles (we can, for example, change their weaponry) that are divided into three categories: land, naval, and aerial. Therefore, apart from walking sequences, the title features activities connected with various vehicles. In total, there are twenty machines and the same amount of new heroes on the market. The latter, the eponymous SuperChargers, have unique skills that prove useful in combat.
Additional information
The starter pack of Skylanders SuperChargers for X360, PS4 and etc. includes two action figurines, one vehicle, and the new Portal of Power. The remaining toys are bought separately. The production supports over three hundred action figurines released for the previous installments of the Skylanders series.
Game mode: single player
Expectations: / 10 based on 1 votes.
PEGI rating Skylanders SuperChargers
Skylanders SuperChargers System requirements