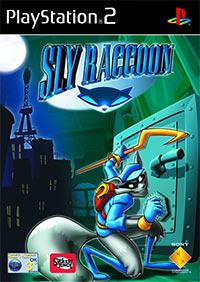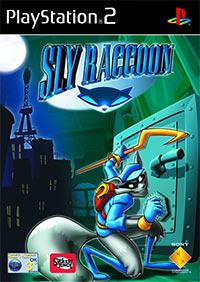 Sly Cooper and the Thievius Raccoonus
PS2
The first part of the hit action adventure series. We play the role of the title thief and join a series of varied missions. The game was directed mainly to staying in constant hiding.
Action | TPP | Stealth | 3D platformers | PlayStation exclusive titles
Sly Cooper and the Thievius Raccoonus

Release Date PS2

23September2002
developer: Sucker Punch Productions publisher: Sony Interactive Entertainment Official website

game language: English
There's a new thief in town!
Sly Cooper, the notorious international thief, is out to reclaim what is rightfully his. The family heirloom's been stolen and Sly wants it back! Using a repertoire of sneaky moves, get ready to infiltrate the most secure places in the world.
Rooftop chases, narrow escapes and dodging security guards with ninja-style jumping. Stealth and smarts are all you need.
Spotlights, alarms, infrared lasers and tripwires – puuhlease. They don't call him Sly for nothing!
When you're as good as he is, grabbing priceless jewels and emptying casinos is like taking candy from a baby.
He's one cunning, devious, thievius raccoonus!
Last updated on 10 December 2007
Game mode: single player
Media type: 1 DVD
User score: 8,5 / 10 based on 120 votes.
PEGI rating Sly Cooper and the Thievius Raccoonus
Sly Cooper and the Thievius Raccoonus System requirements