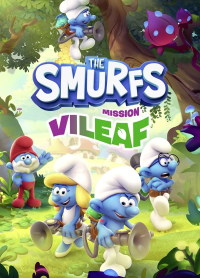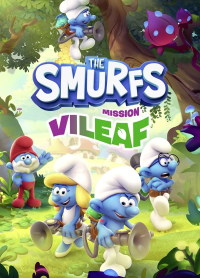 The Smurfs: Mission Vileaf
Smurfs: Mission Vileaf is a platform game that lets you control the Smurfs. The game combines arcade challenges with puzzle challenges, offering cartoonish 3D graphics.
Arcade | TPP | 3D platformers | comics | for children | fables
The Smurfs: Mission Vileaf
Release Date
The Smurfs: Mission Vileaf is a 3D action adventure game in the form of a platform game. Game was developed by OSome Studio team, which has created such games as White Night or Asterix & Obelix XXL: Romastered.
Plot
Following the standards of the Smurfs' world, the game's story is about their next conflict with the evil Gargamel. This time, the sorcerer has developed a formula in his laboratory that allows him to breed vile plants called Vileaf. They attract the Smurfs and trap them in plant traps, and on top of that they pose a huge threat to the forest due to their toxicity. Our goal is to find all the ingredients needed to fight this toxin.
The most important characters in the game are Smurfette, Hefty Smurf, Brainy Smurf and Chef Smurf. They have to overcome all the obstacles on their way thanks to a special device called Smurfizer, developed by Handy Smurf.
Mechanics
Smurfs: Mission Vileaf is a platform adventure game with a world full of nooks and crannies to explore, puzzles, enemies and other obstacles. The whole action is observed from a third-person perspective, and the available areas are divided into five categories, varying in appearance and nature of the gameplay. Before starting each level we also choose Smurf, which we will control during the game.
During exploration we use the Smurfizer, a revolutionary invention of Handy Smurf. Thanks to it, the Smurfs can jump higher, glide, dive, or heal damaged plants. You can use the items you acquire to improve it, or take them back to the Smurf village to restore it to its former glory. In achieving our goals we are hindered by opponents at the service of Gargamel or taking advantage of the development of Vileaf. Combat is rather arcade-like and rewards us for taking advantage of opponents' weaknesses.
Available stages are full of different varieties that affect the dynamics of the world. These can be special mushrooms knocking us into the air, impossibly spiky plants or chasms, over which we have to measure our jumps very carefully.
Technical aspects
Graphics is very artistic and brings to mind a cartoon transferred into the game world. The variety of colors and lighting of individual levels particularly stands out.
Game mode: single player
PEGI rating The Smurfs: Mission Vileaf
The Smurfs: Mission Vileaf System requirements
Minimum:
Intel Core i5 2.5 GHz
8 GB RAM
graphic card Intel HD 4400 or better
Windows 10 64-bit