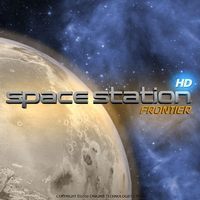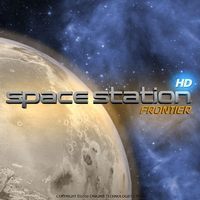 Space Station: Frontier
Space Station: Frontier is a mobile tower defense strategy. Players take command of the space base and must collect raw materials and expand structures, while repelling the attacks of waves of increasingly powerful enemy units.
Space Station: Frontier is a tower defense space strategy released for mobile devices with AND and iOS systems. It was developed by Origin8 Technologies studio specializing in this type of productions - the studio is known from the Sentinel series.
Plot
Space Station: Frontier doesn't offer an extensive storyline and the script is just a pretext for the gameplay. The action takes place in the distant future, at a time when the Earth's resources have been depleted, forcing humanity to seek them elsewhere.
We play as a commander of a space station operating in distant regions of space. It was sent there to collect resources, but the task quickly turns out to be very dangerous. We come across an alien race that has modern technologies and is aggressive towards humans.
Mechanics
Space Station: Frontier uses the basic mechanics known from tower defense strategies. Our task is to construct automatic security systems that are capable of repelling attacks of successive waves of enemies. However, this was realized in a rather unusual way.
Each mission begins near the asteroid belt. The base itself is equipped with several plots of land, but they aren't able to protect for a long time. That is why we have to create new segments that are connected to the base by corridors. In this way, we construct points collecting resources and defensive objects equipped with various weapons. We aren't limited in any way, so at the end of each battle we have a strongly branched structure, reminiscent of a mechanical spider.
The enemies attacking us have a large set of various spaceships, with various features and weapons. As a result, defending from their attacks requires the use of different tactics and appropriate planning. Of course, we get cash for destroying our opponents, but it is not a good idea to invest all the money in weapons. We must also remember about extracting resources and building energy generators - without them, the weapons will lose their power supply. The fact that aliens know this well and regularly focus their attacks on generators makes the game more challenging.
Game modes
Space Station: Frontier offers an extensive single-player campaign and two infinite modes where we have to survive as long as possible against endless waves of enemies. Once we are defeated, we can compare our score with the rest of the community through online rankings.
Game mode: single player
App size:
Age restrictions Space Station: Frontier: 12+