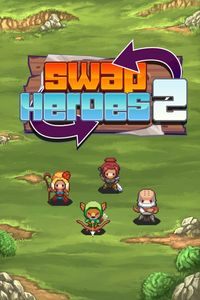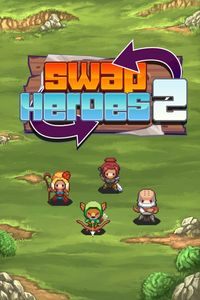 Swap Heroes 2
The sequel to the successful turn-based strategy game with RPG elements. Swap Heroes 2 develops the concept of the original - the gameplay boils down to turn-based battles with waves of increasingly difficult opponents in various locations.
Strategy | fantasy | turn-based | RPG elements | 2D | indie games
Swap Heroes 2, released on AND and iOS, is a continuation of a successful turn-based strategy game with RPG elements. The sequel, unlike the first game released exclusively on iOS devices, also found its way to smartphones and tablets with the Android system. The game was designed by independent developer Chris Savory from the Savory Games studio, the creator of The Boy with Bombs.
Mechanics
Swap Heroes 2 develops the solutions of the original. The gameplay boils down to turn-based clashes with increasingly difficult waves of opponents in ten new locations. The characteristic exchange tactic has returned, where before each round the player has to make one change in the team formation (e.g. moving a character to the first line). The main mode is the Campaign, in which the goal is to defeat the sinister Shadow Knight. However, you can also have fun in a completely new Endless Mode option, where you the goal is to get the best score.
The first step after starting the game is to gather a four-player team. The player chooses from a group of eight characters representing different classes (including new ones, such as the Monk and Werewolf), and then starts fighting against more than thirty types of opponents (including powerful bosses). There is one more element that distinguishes Swap Heroes 2 - while the heroes in front attack enemies directly, the heroes in the second line make use of special abilities. For example, the priest heals team members and the wizard uses offensive spells.
For victories, the player receives experience points and gold, thanks to which they increase the characters' stats and buy improvements. This is essential, as the opponents you meet are increasingly more powerful. The game ends with the death of one of the team members. After that, you need to start the game from the beginning.
Technical aspects
The graphics, maintained in 16-bit style, are pleasant. Swap Heroes 2 also features a soundtrack by Matt Creamer.
Game mode: single player
App size:
Age restrictions Swap Heroes 2: 12+