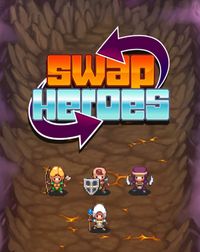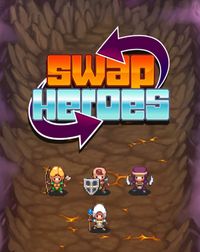 Swap Heroes
iOS
An addictive two-dimensional turn-based strategy that takes place in a typical fantasy land. Chris Savory's production gives the player the task of completing a four-person team and defeating more and more strong waves of opponents.
Strategy | fantasy | turn-based | RPG elements | 2D | indie games
Swap Heroes

Release Date iOS

21October2014
developer: Savory Games publisher: Savory Games Official website

game language: English
Swap Heroes is a small turn-based strategy, which is characterized by a pleasant, casual environment and refined audiovisual setting. The title dedicated to iOS devices is the work of independent developer Chris Savory from Savory Games studio, creator of The Boy with Bombs.
The game of Swap Heroes starts with the completion of a four-person team. The player chooses from among eight heroes representing different classes (e.g. Sorcerer, Thief, Priest, rogue, Guardian, Vampire), and then starts clashes with successive waves of enemies. Battles are connected with the title exchange mechanics, which means that before each turn the user has to make one change in the formation of the team. It boils down to moving to the first line the character, which in the previous action was at the back.
Heroes in the front lead out standard attacks, while the back character uses his unique abilities (e.g. a priest heals his companions, a wizard brings a rain of meteorites and a vampire stuns enemies). This gives the game a very tactical character, although the selection of team members has a great influence on the game. As the clashes continue to win, the player uses the gold gained to purchase improvements for each character to increase their stats and make them more powerful. It is also worth noting that the game ends with the death of a single warrior, which automatically raises the level of difficulty, although it does not change the fact that the game is directed mainly to people who take the first steps in the subject of turn-based strategies.
Finally, Tori Sang (Scribblenauts) is the author of the pleasant graphic style of Swap Heroes on iOS, and the soundtrack was composed by Matt Creamer, the author of the music for the decent Slayin' arcade.
Please let us know if you have any comments or suggestions regarding this description.
Game mode: single player
App size:
Age restrictions Swap Heroes: 12+