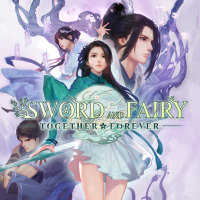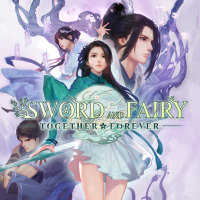 Sword and Fairy: Together Forever
Sword and Fairy 7 is an action RPG inspired by Chinese folklore. It is the first part of the series which offers an arcade combat system. Game focuses on dynamic battles, in which we can freely switch between two characters.
RPG | TPP | fantasy | China | action RPG
Sword and Fairy 7 is an action RPG and the next installment of the popular series The Legend of Sword and Fairy, also known as Chinese Paladin. This part, as well as all previous ones, was developed by the Chinese Softstar studio.
Plot
The action of the game is set in a fantasy world based on the mythology of the Middle Kingdom. The plot revolves around the adventures of a young human warrior named Yue Qingshu and a minor deity known as Xiu Wu. The heroes must join forces, because only together they have a chance to defeat the demon goddess Kuiyu and her armies.
Mechanics
The game is a big exception from the tradition of the series. Previous installments were classic RPGs, in which we commanded the entire team in turn-based mode or (in some parts) optionally gave them orders in real time. Sword and Fairy 7, on the other hand, is an action RPG with a heavily arcade combat system. The player controls only one character and must perform attacks and dodges independently.
In battles, Yue Qingshu and Xiu Wu always fight side by side. The girl and the deity have different fighting styles and special abilities. We can freely switch between them, and then the second character is controlled by the artificial intelligence.
Apart from the fight in Sword and Fairy 7 we deal with completing tasks, developing characters and exploring the game world. Gameplay is made even more attractive by the possibility of playing card games and breeding little ghosts, who return the favor by helping us in various challenges.
Game modes
The game features a single player mode only.
Technical aspects
Sword and Fairy 7 uses Unreal Engine 4 and offers eye-pleasing 3D graphics.
Game mode: single player
Age restrictions Sword and Fairy: Together Forever: 12+
Sword and Fairy: Together Forever System requirements
Minimum:
Intel Core i5 / AMD Ryzen 5
8 GB RAM
graphic card 4 GB GeForce GTX 960 or better
85 GB HDD
Windows 10 64-bit
Recommended:
Intel Core i5 / AMD Ryzen 5
16 GB RAM
graphic card 8 GB GeForce RTX 2060 Super or better
85 GB HDD
Windows 10 64-bit