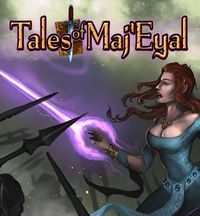 Tales of Maj'Eyal
One of the best representatives of the species cRPG roguelike. Production allows you to become an adventurer, representing one of nine races and twenty-five classes, and cross the mighty continent of Maj'Eyal in search of ancient artifacts.
RPG | fantasy | roguelike | classic RPG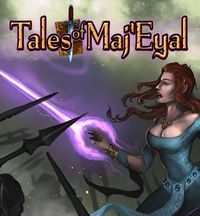 Tales of Maj'Eyal is an extensive roguelike RPG developed by independent developer Nicolas Casalini. The production was based on the previous work of the mentioned developer, namely Tales of Middle Earth, and successfully develops the solutions and mechanics present in that title.
Plot
After many years of battling the Orcs, the higher races of the Maj'Eyal continent made peace and created the conditions for a dignified existence. However, there are still places full of dark secrets - forests full of bandits, moist dungeons controlled by the undead, temples in which the enslaved worship hideous deities, and lands covered by various curses. As if that wasn't enough, we can hear rumors, that the Orcs are rebuilding their power and preparing for a counterattack.
The player takes on the role of an adventurer who travels the Maj'Eyal continent in search of ancient artifacts and the sources of power. Both friendly inhabitants and beasts, undead, demons, trolls and giants, who want to turn them into a bloody pulp, stand in their way. Secrets of the world, the remains of ancient civilizations and treasures of the fallen Sher'Tul race await discovery. We are also hindered by sorcerers and dragons with great ambitions, who defend access to great treasures.
Mechanics
Tales of Maj'Eyal represents a new wave of roguelike games. The production has several modern features that bring it closer to classic RPGs, including a graphical interface and mouse support. Other solutions, however, are already very traditional, such as a turn-based combat system with a strong emphasis on the tactical layer, as well as randomly generated dungeons.
The world of Tales of Maj'Eyal can be traversed as a representative of one of the nine races, and twenty-five starter classes allow you to create many different heroes. However, the direction in which they develop depends solely on the personal preferences of the player. All thanks to a very flexible and extensive development system. The game also features a non-linear plot, created largely by the player's choices.
Age Rating
age requirements: everyone
System requirements
PC / Windows
Recommended: 1 GB RAM, graphic card with obsługą OpenGL 2+, 512 MB HDD, Windows 2000/XP/Vista/7/8