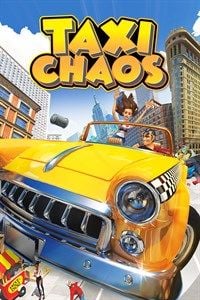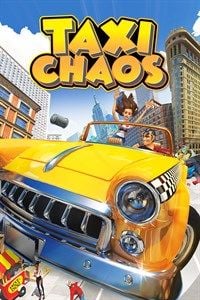 Taxi Chaos
An arcade car game inspired by the Crazy Taxi series. In Taxi Chaos you transport various clients, learn about their crazy stories and earn the more money the faster and more spectacularly you complete a ride.
CabChaos is an arcade car game, drawing handfuls of inspiration from the cult Crazy Taxi series. The game was developed by Team6 Game Studios, the team behind such games as FlatOut 3: Chaos & Destruction and Road Rage.
Plot
In Taxi Chaos we find ourselves in New Yellow City, a fictional American city inspired by New York, where we can test ourselves as taxi drivers. The authors give us two characters at our disposal. While Vinny is an experienced driver, Cleo is a self-proclaimed influencer, who only makes a living. While driving passengers (and trying to do it as fast and spectacularly as possible), we learn about their diverse and often crazy stories.
Mechanics
The expansive New Yellow City lies on two islands. It contains a number of landmarks, such as Freedom Park, Memorial Park and Aeonian Square, whose real-life versions can be easily spotted on a map of New York. Working as a taxi driver in a metropolis like this isn't easy, so in Taxi Chaos you'll have to get to know all the nooks and crannies of the city, learn the layout of the streets, use the numerous ramps, avoid traffic jams and watch out for pedestrians. Completing jobs is first and foremost about earning money; you get more money if you complete the job in the shortest possible time and in the most impressive style. In addition, in this way we can meet a wide range of colourful characters such as a hipster, a plumber, a rock star or even... an alien.
The authors put seven cars at our disposal, each of which has its better and worse sides and performs in slightly different conditions. We're talking about machines such as a muscle car, an exotic supercar or even a classic taxi known from the streets of New York. In comparison to standard cars, they differ in the fact that they have jet engines mounted under the floor, which turn out to be an indispensable help in a taxi driver's work. Thanks to them we can jump on the roofs of low buildings or even jump over other cars and terrain obstacles. The driving model promotes fast, spectacular driving and risky manoeuvres.
Game modes
Taxi Chaos allows you to play solo only. Three variants of gameplay have been implemented in the game. Apart from the main one (Arcade Mode), the sandbox module (Freeroam) and Pro Mode, intended for experienced taxi drivers, are waiting to be checked.
Technical aspects
The graphic setting of Taxi Chaos looks quite good. The whole thing is colourful and maintained in a cartoon style similar to that of the Crazy Taxi series.
Game mode: single player
PEGI rating Taxi Chaos