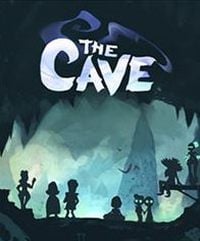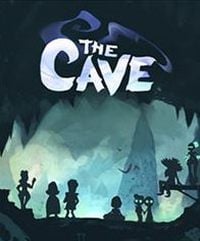 The Cave
A humorous adventure with elements of an arcade platformer and a puzzle game. The title was produced by Ron Gilbert and the development team from Double Fine studio (Psychonauts, Brutal Legend, Stacking and others).
Adventure | platform | logical elements | 2.5 D | co-op
The Cave is a combination of an arcade, adventure, and puzzle game, drawing inspiration from the classic series, such as Metroid or Castlevania. The game was developed by the American Double Fine Studio, founded by an industry veteran Tim Schafer. The team working on the game was lead by Ron Gilbert, the creator of the first two Monkey Island games and Maniac Mansion.
Players start their adventure with The Cave by choosing three of the seven available characters. Each one is unique and has an individual set of useful skills. You can control a wise monk, an adventurer, a scientist, a brave knight, a hillbilly, or two small children. All of the characters are looking for a mysterious something in an uncanny cave. Its appearance and design will vary depending on who is in our team. The game is flavored with a specific sense of humor and comic- style graphics, a feature that is well-known to Double Fine fans. The authors hid many symbols and references in the game, so the meaning of the journey leaves a lot of space for various interpretations.
The purpose of the Ron Gilbert's game is to reach the end of the maze and discover all its secrets. At first glance, The Cave seems like a typical platformer game, but it is enriched with many often surprising riddles and puzzles, which puts it close to Trine series. Similarly to the just mentioned popular game series, here, in single player mode at the same time you control one hero, but you can switch to another member of the team. In order to solve all the challenges, you must use all the abilities available, as well as the environment and the objects found on the way. Most of the tasks can be completed in a variety of ways, which leaves space for experimenting and gives a level of replayability to the game.
The game has a multiplayer mode designed for three people. In this game mode, each player controls only one character.
All the objects in The Cave are actual 3D models, whereas the thematically varied levels are made in 2D. The in-game locations are seamlessly connected to one another which results in smooth transition between them without loading screens. The colorful animations and special effects make the game pleasing to the eye.
Game mode: single player
App size:
User score: 8,9 / 10 based on 5487 votes.
PEGI rating The Cave
The Cave System requirements
Recommended:
Core 2 Duo 2.2 GHz
1 GB RAM
graphic card 512 MB (GeForce 9800 GTX or better)
1.5 GB HDD
Windows XP/Vista/7