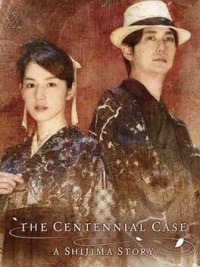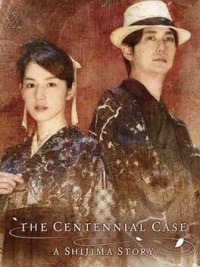 The Centennial Case: A Shijima Story
The Centennial Case: A Shijima Story is a detective FMV adventure game, in which most of the visuals are made up of cinematic sequences with actors. The player must unravel the case of a series of murders committed over a century against members of an influential Japanese family.
The Centennial Case: A Shijima Story is an FMV (Full Motion Video) adventure game, in which most of the action takes the form of video sequences with actors. The project was developed by Square Enix.
Fabula
The main character of the game is a Japanese writer Haruka Kagami, specializing in detective stories. The woman takes on the task of solving a series of murders whose victims were members of the influential Shijima family.
The crimes occurred within the period of one hundred years. The first murder took place in 1922, followed by others in 1972 and 2022. The mysterious Scarlet Camellia is supposed to be behind all of them in order to obtain the Fruit of Youth allegedly possessed by the Shijima family.
Game mechanics
The Centennial Case: A Shijima Story is a detective adventure game. Each case begins with an extensive video showing the crime. In it are hidden all the clues and facts that allow you to finally point out the perpetrator. Clues gathering interface helps in that, thanks to which we can manipulate the material and find hints in it.
The second phase is deduction, where the player uses the facts and evidence gathered to develop a hypothesis, arranging these elements on the board to create a logical sequence of events. The final stage is to formulate an accusation and identify the guilty party. Our conclusions are not always correct and in this section we can see if we were right. If we are wrong, we will see the wrong ending, after which we can go back to the previous phases and try again.
Deduction is made difficult by the fact that in each of the three time periods the same actors play different roles. So the victim from one case may turn out to be the perpetrator in the next.
Game modes
The Centennial Case: A Shijima Story offers a single player mode only.
Technical aspects
The game's setting is unusual in that it mostly consists of FMV sequences, shot like traditional TV series and movies, that is, with actors and sets. The director of these video scenes was Yasuhito Tachibana, that is the producer of the Netflix series The Naked Director.
Game mode: single player
Expectations: / 10 based on 1 votes.
PEGI rating The Centennial Case: A Shijima Story
The Centennial Case: A Shijima Story System requirements
Minimum:
(30 fps / 720p) Intel Core i5-6400 2.7 GHz / AMD Ryzen 3 1200 3.1 GHz
8 GB RAM
graphic card 1 GB GeForce GT 730 / Radeon R7 240 or better
20 GB HDD
Windows 10 64-bit
Recommended:
(60 fps / 1080p) Intel Core i7-6700 3.4 GHz / AMD Ryzen 5 1400 3.2 GHz
8 GB RAM
graphic card 2 GB GeForce GTX 750 / Radeon RX 460 or better
20 GB HDD
Windows 10 64-bit