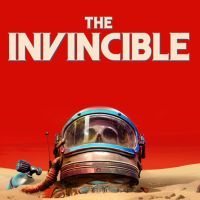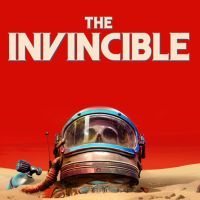 The Invincible
The Invincible is a retrofuturistic science fiction thriller based on the motifs of Stanislaw Lem's novel of the same title, created as an FPP adventure. The player hits the desert planet Regis III, where he has to investigate the case of the lost ship.
Adventure | FPP | science fiction | thriller | books | Polish | indie games
The Invincible is a first-person retrofuturistic thriller, which is an adaptation of Stanislaw Lem's novel under the same title. The game is the responsibility of the newly established Starward Industries studio, whose ranks include developers previously working on such game as Cyberpunk 2077, The Witcher 3 and Dying Light.
Plot
The action presented in The Invincible takes place before the digital age. This means that all highly advanced equipment appearing in the game is based on analogue technology.
In The Invincible, the player takes on the role of a member of a group that carries out an interstellar research mission. Unfortunately, their task is interrupted by a rescue call from a ship that has gone missing on Regis III. When we land, it turns out that this planet is not the friendliest place in the galaxy and hides many dark secrets. In addition, as we learn about the fate of the crew we are looking for, it turns out that this place is inhabited by hostile inorganic beings.
The plot presented in the game is non-linear and its course changes depending on the decisions made by the player during the adventure. As the story progresses, we also learn about the past of individual members of the research team.
Technical aspects
The Invincible was developed on the Unreal Engine. The graphic design is inspired by the stylistics from the Cold War era.
Game mode: single player
Expectations: 7.1 / 10 based on 36 votes.
Age restrictions The Invincible: 16+