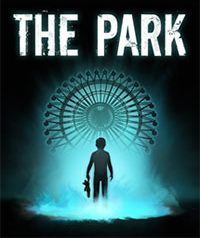 The Park
A first-person horror adventure game set in The Secret World's, a popular MMO title, setting. It was developed by Funcom the studio that, apart from the aforementioned production, created Age of Conan and Dreamfall: The Longest Journey, among other things.
Adventure | FPP | horror | exploration games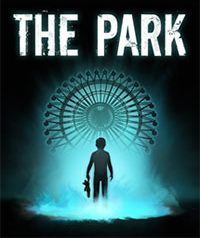 The Park is a first-person horror adventure game for PC, PS4 and XONE which is set in the world and locations known from The Secret World, a popular MMO production. The title is the first single player project of Funcom in many years. The experienced studio, after releasing Dreamfall: The Longest Journey, focused primarily on online games such as Age of Conan or the aforementioned The Secret World.
Plot
The plot takes us to a theme park which is surrounded by a dense forest. The place brings the haunted Atlantic Island Park known from The Secret World to mind. While playing, we assume the role of a woman named Lorraine whose son, Callum, went missing during an unfortunate visit in this ghastly place. After nightfall, the heroine sneaks into the closed area of the park, and her task is obviously to save the boy and solve the secrets of the park.
Mechanics
Mechanics-wise, it is an adventure game that in terms of atmosphere somewhat resembles the works of Stephen King and such productions as Gone Home or The Vanishing of Ethan Carter in which we observe the action from the eyes of the protagonist. The gameplay is focused primarily on exploration and gathering various items that let us move the plot forward. One of the distinguishing features of The Park is the incredible role of sound effects, namely the shouts of the heroine (which are triggered by the right mouse button). Lorraine incessantly calls her son, and the changes in the timbre of her voice and the tone of her expressions indicate her attitude and emotions.
Technical aspects
The Park for PC, PS4 and XONE is characterized by high-quality graphics to which Funcom's games got us used to. As the action of the title takes place only at night—both in interior and exterior areas of the ghastly park—the production is characterized by an incredibly suggestive atmosphere that can give thrills even to experienced gamers. The ambience is further enriched by the well-matched soundtrack that emphasizes and plays well with the on-screen events.
Additional information
The team at Funcom decided to reward all the players who buy the game before its official launch. A pre-order allows us to unlock additional content in The Secret World, an online production developed by the very same studio.
PEGI Rating
System requirements
PC / Windows
Recommended: Intel Core i5 3.30 GHz, 8 GB RAM, graphic card 2 GB GeForce 760 GTX/Radeon R9 270X or better, 4 GB HDD, Windows 7/8/10 64-bit
Minimum: Intel Core i5 3.0 GHz, 4 GB RAM, graphic card 1 GB GeForce 640 GTX/Radeon HD 5750 or better, 4 GB HDD, Windows 7/8/10 64-bit