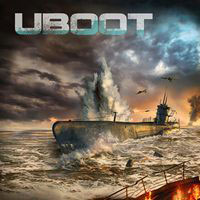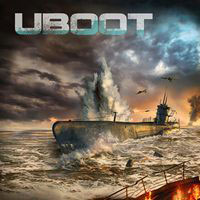 UBOAT
UBOOT
An open world submarine simulator created in Poland by Deep Water Studio. The game takes place during World War II and the player assumes the role of a captain of a German submarine who completes various missions inspired by historical events.
Simulation | World War II | sandbox | submarines | Polish | crowdfunding | under water
UBOOT for PC and SWITCH is a submarine simulator created by Deep Water Studio. The developer cooperated with PlayWay, the publisher of such games like Helicopter: Natural Disasters, Professional Farmer 2015 and Car Mechanic Simulator 2015. In May 2016 both companies started gathering funds for the game via the Kickstarter crowdfunding website.
Plot
The story in this game takes place during World War II. In UBOOT, the player assumes the role of a captain of a German submarine. Together with his crew the captain completes various missions given to him by the Kriegsmarine command. The game tries to stick to true events but the fate of the crew lies only in hands of the players.
Mechanics
UBOOT for PC and SWITCH is an unusual combination of mechanics of Silent Hunter and Fallout Shelter. Commanding the submarine doesn't end on maneuvering and firing torpedoes. Most of all the captain must actively participate in the lives of the crew, take care of crewmembers' needs, assign tasks to them etc. Each sailor is a separate entity with a unique look, abilities and troubles; after some time he can stand against his superior. Each member of the crew reacts differently to captain's actions. The player must maintain discipline on the deck, but being too harsh might end in deterioration of the mental state of the crew. This might for example lead to fights inside the crew or to someone becoming a spy. In addition to that, the player must take care of physical needs of the crew – provide food and make sure men can rest. Welfare of the crew has a direct impact on their will to fight, which is the basic attribute.
While the main part of the game takes place on the deck of the submarine, one shouldn't forget that UBOOT is a sandbox game and the player can decide where to go. The freedom given to the player is noticeable also in crew management, however, some decisions might lead to negative consequences.
Technical aspects
UBOOT for PC and SWITCH is a three-dimensional game, but the crew management looks similar to Fallout Shelter – the camera usually shows the ship from a side perspective. The submarine was very precisely modeled and during the game one can look at various details like tank ballast, compressors etc.
Game mode: single player
Expectations: 7.9 / 10 based on 301 votes.
Age restrictions UBOAT: 12+
UBOAT System requirements
Minimum:
Intel Core i3 3.1 GHz / AMD Phenom II X3 2.8 GHz
6 GB RAM
graphic card 1 GB GeForce GTX 560 or better
20 GB HDD
Windows 7/8/10 64-bit
Recommended:
Intel Core i7-3770K 3.9 GHz / AMD Ryzen 5 1600X 3.6 GHz
8 GB RAM
graphic card 6 GB GeForce GTX 1060 or better
20 GB HDD
Windows 7/8/10 64-bit