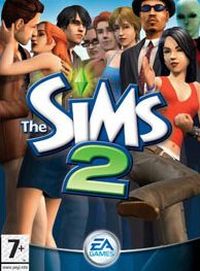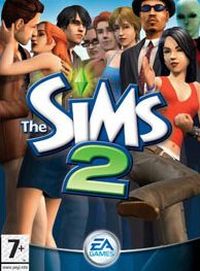 The Sims 2
A sequel to the bestselling human life simulation game – The Sims (2000). The Sims 2 was developed by Maxis Studio (SimCity, EA Land, and others) in cooperation with the Electronic Arts company.
The Sims 2 is the sequel to the best-selling game – it will better say the whole series of games of all time. It offers unprecedented ability of controlling a virtual world – it is a simulation of human life.
This time, the player has an ability to control its virtual me for almost all life - from the childhood to the peaceful old age. All the decisions that are made and the way the Sims react appear on their challenges and threats way and have an impact on their fate. The choices made by children can have a significant impact on their youth and adult life – those factors make the game more realistic and close to reality.
A significant change in relation to the first part is the introduction of the three-dimensional graphics uses the capabilities of modern graphics cards. The use of 3D graphics allows using new solutions that have not been possible before. Now we can observe how the facial expressions of your Sims change and even how the Sims put on their weight – it may happen if, for example we spend too much time in the kitchen or on a comfortable sofa watching TV.
Another introduced innovation is also the facts that since now Sims have their own DNA, which introduces to the games new challenges, like the possibility of inheritance by children the characteristics of their parents.
• The new, significantly expanded and an intuitive system that helps you create your own Sims. All you have to do is just few clicks and you can establish a wide variety of parameters related to the appearance, facial expressions, etc.
• An extensive collection of new designed components, which you can fill your home.
• Life Score - an additional factor - it measures how the player can manage to carry out his/her Sims for another adversity, another big events which take place in everyone's life - the first steps, engagement, etc.
Last updated on 21 November 2014
Game mode: single player
Media type: 4 CD / 1 DVD
User score: 8,5 / 10 based on 10800 votes.
PEGI rating The Sims 2
The Sims 2 System requirements
Recommended:
Pentium III 800 MHz
512 MB RAM
graphic card 32MB (GeForce 2 or better)
3.5 GB HDD
Uses:
link-cable
additionally (GBA): link-cable