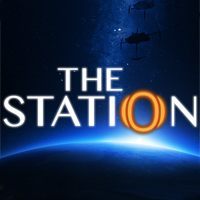 The Station
An exploration-focused adventure game with FPP view, developed by The Station studio – an experienced team consisting of people who worked on titles like Crash Bandicoot, League of Legends, Destiny and the Prototype series.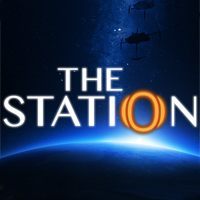 The Station is a first-person adventure game for PC, PS4 and XONE focusing on exploration. It is the work of a team specifically assembled for this project, formed from veterans who worked on titles like Crash Bandicoot, League of Legends, Destiny and Prototype series.
Plot
The story of The Station is set in the far future and focuses on activities of Axiom Corporation. After years and trillions of dollars spent, it finally made a groundbreaking discovery. What Axiom discovered on the faraway planet was not just first life form beyond of Earth, but a whole civilization. The only problem is that aliens are in the midst of civil war, but the company decides to send a cosmic station with three people to see if there is a chance for peaceful relationship. However, right before the mission ends, all major systems fail after the station malfunctions. Unable to contact the crew, Axiom send a recon specialist to investigate the situation. Controlled by players, he will discover secrets that will change his and theirs view on surveillance, imperialism and moral laws.
Game mechanics
The Station is a classic adventure game built around exploration. Developers wanted to limit classical narration, so the story is told not through dialogues or cutscenes, but by locations themselves. Each room contains details about the plot, and as we venture deeper into the station, they start to come together. Some details are visible at the first glace, while others require careful investigation of the surroundings. There are also various puzzles that must be solved to progress with the story.
Technical aspects
Like many other independent titles, The Station for PC, PS4 and XONE has been developed on Unity Engine. Developers tried to achieve visuals that were slightly different and more "optimistic" than classic style of science fiction genre, while retaining the realism.
System requirements
PC / Windows
Recommended: Intel Core i5 2.5 GHz, 4 GB RAM, graphic card 1 GB GeForce GTX 460 or better, 4 GB HDD, Windows 7/8/10
Minimum: Intel Core i3 2 GHz, 2 GB RAM, graphic card 512 MB GeForce 8800 or better, 4 GB HDD, Windows XP SP2