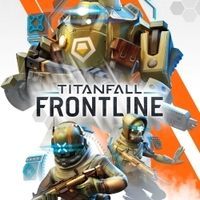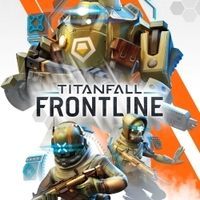 Titanfall: Frontline
Titanfall: Frontline is a mobile card. The game consists of one-on-one battles, which are played in real time. During these, players use the deck to activate skills and call up characters and mosses on the map, then give them orders.
Titanfall: Frontline, released on AND and iOS, is a tactical card game available in a free-to-play model with optional microtransactions. The project was developed by the American studio Particle City and published by Nexon.
Plot
Titanfall: Frontline is set in the same universe as the Titanfall FPS games released on consoles and PC. The action takes place in the distant future, at a time when humanity has colonized countless foreign systems. The franchise tells the story of corporate wars waged in distant regions of the discovered cosmos for valuable resources. During these conflicts, the key role is played by the powerful mechs, known as Titans.
Mechanics
In Titanfall: Frontline, each player takes on the role of brigade commander and the competition takes place in real time, which is rare in this genre. To fight battles, we use decks where the cards represent pilots, Titans, installations and special skills belonging to the category known as Burn. Interestingly, each pilot can leave the cockpit of their mech. After that, the Titan switches to automatic mode, where it is less effective, but this move gives us two units.
All this is played on a vertically oriented board, where two players occupy opposite ends. Participants place their units on the space between them. The game continues until one of the player's commander loses all the health points. The introduction of the board increases the tactical side of the clashes, allowing for various maneuvers including parkour techniques performed by pilots.
The gameplay is dynamic and offers a lot of freedom in approaching battles. A skilled player can achieve victory either with a deck full of fast and light pilots and Titans or with strong but slow mechs, defense installations, and support units. We can also upgrade all cards, including Titans and pilots, as well as configure their equipment.
Game mode: single / multiplayer Multiplayer mode: Internet
Expectations: / 10 based on 2 votes.
Age restrictions Titanfall: Frontline: 12+