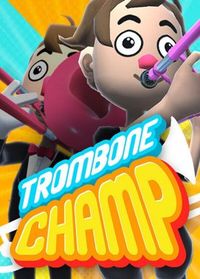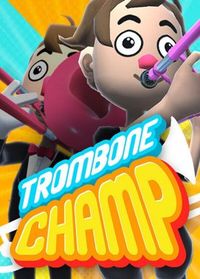 Trombone Champ
Humorous rhythm game developed by indie studio Holy Wow. In Trombone Champ our task is to become the title trombone master. To do this, we will play more than twenty songs and learn the knowledge of baboons.
Arcade | rhythm | humorous | music | indie games
Trombone Champ is a humorous rhythm game, which is the debut production of indie studio Holy Wow. Our task is to play the trombone to the rhythm of more than twenty songs and learn the knowledge of baboons in order to become the title trombone champion.
Plot
The player's goal in Trombone Champ is to become the titular trombone master. The journey takes us in front of more than twenty tunes and in front of baboons, sharing their knowledge of music and the universe with us.
Game mechanics
The game's main mechanics are simple, intuitive, controlled by mouse/knob movement and a single button. On the left side of the screen is a vertical bar, along which we move the cursor. On the right side come the notes, represented by horizontal dashes of different lengths and heights. Our task is to move the cursor across the bar and play the instrument in the rhythm given by the dashes. Blowing the trombone for too long affects our breathing rate, the filling of which results in breathlessness and takes away our ability to play for a few seconds. Successfully passing notes increases our combo counter and rewards us with more points.
For completed pieces we receive currency that can be spent on packs of cards. These represent famous composers, trombonists, musical terms and baboon species. Completing the card collection rewards us with new playable musicians and trombones. Exploring the options contained in the game, we will also come across baboons who, in exchange for currency, will share their knowledge with us and unlock various secrets and bonuses.
Game modes
Trombone Champ is a single-player-only title. In addition to the included tracks, it also includes a free play mode, during which we can improvise and play without any suggestions or restrictions.
Technical aspects
Graphics and audio in Trombone Champ is colorful, surreal and eye-catching. The game features a large variation of available songs starting from classical music to folk tunes.
Last updated on 26 September 2022
Game mode: single player
Age restrictions Trombone Champ: Good for all ages.
Trombone Champ System requirements
Minimum:
Intel Core i7-3770 3.4 GHz
2 GB RAM
graphic card Intel HD 4000 or better
500 MB HDD
Windows 7