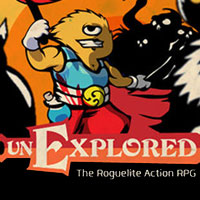 Unexplored
Unexplored: Unlocked Edition
An independent, two-dimensional RPG roguelike game that combines affordability with a high level of difficulty. The production is distinguished by its original graphic design and based on simple assumptions, but interesting combat system.
RPG | roguelike | 2D | top-down | indie games | action RPG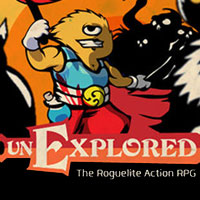 Unexplored is a fantasy RPG with roguelike elements that combines high levels of difficulty with the simplicity of controls. The game was originally released on PCs, but with time it was also ported to consoles. Ludomotion studio is responsible for developing the title.
Mechanics
In Unexplored we observe the action from the top-down perspective. Our task is to explore a randomly generated location (the so-called Dungeon of Doom), solve puzzles, eliminate enemies (including dozens of powerful bosses) and acquire treasures that increase the character's abilities. The character may belong to one of several classes, such as Warrior, Thief, Mage, Archer, Priest, Barbarian or Musketeer. Combat is based on quite simple rules - the most important is our dexterity and knowledge of attacks and animations of individual opponents. Thanks to the sneaking system, the title also makes it possible to avoid battles. What is important, typical for the roguelike genre, in case of a disaster we have to start playing from the beginning.
Game modes
Unexplored features single-player mode only.
Technical aspects
The game features attractive two-dimensional visuals. Although the title is not very technologically advanced, the original artistic style, evoking associations with children's books, among others, is very impressive. Models of characters and monsters are animated in an eye-catching and often spectacular way.
Age Rating
age requirements: 12+