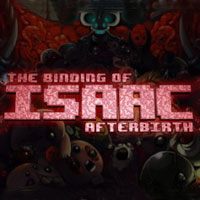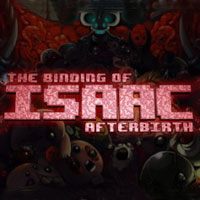 The Binding Of Isaac: Afterbirth
A huge (approximately up to for 200 hours of gameplay) DLC expansion for The Binding of Isaac: Rebirth from Nicalis studio. It isn't standalone title, requiring the base game to play. Afterbirth introduces many novelties, including a new final area with a unique boss and ending.
Arcade | roguelike | RPG elements | 2D | dungeon-crawler | for 2 people | indie games | co-op
The Binding of Isaac: Afterbirth as a huge expansion (that can give even 200 hours of additional gameplay) expansion to PC, PS4 and PSV edition of The Binding of Isaac: Rebirth from 2014, an enhanced version of 2011ís The Binding of Isaac. It has been created by Nicalis studio and requires the base title.
Game mechanics
The Binding of Isaac: Afterbirth doesnít change basis of the game. We still get an arcade roguelike gameplay, as we traverse randomly generated floors, fight monsters, find various items and discover various secrets. However, DLC introduced a lot of content, including additional final stage with previously unseen boss and ending. There is also a completely new character in form of Lilith, mother of demons, as well as 8 more bosses and another 25 enemies. This is complemented by 25 challenges, 120 items, 4 alternative chapters, new kinds of rooms, secret transformations, modified HUD, even more achievements and a richer soundtrack.
Game modes
Aside from standard campaign and challenges, developers provided a completely new game mode Ė Greed Mode. It forces players to take great risk in exchange for solid and normally unobtainable rewards. Also, Daily Runs offer everyday challenges of getting the highest score or best time that will put in the ranking.
Multiplayer mode: Player counter: 1 - 2
User score: 7 / 10 based on 253 votes.
Pre-release expectations: 8.7 / 10 based on 69 votes.
PEGI rating The Binding Of Isaac: Afterbirth
The Binding Of Isaac: Afterbirth System requirements
Minimum:
Intel Core i3 3.0 GHz
2 GB RAM
graphic card 1 GB GeForce 550/Radeon 7950 or better
500 MB HDD
Windows 7
Recommended:
Intel Core i7 3.4 GHz
4 GB RAM
graphic card 1 GB GeForce 550/Radeon 7950 or better
500 MB HDD
Windows 7