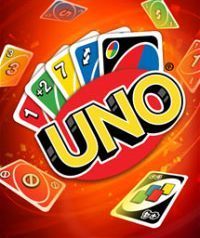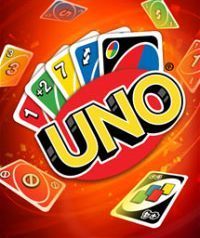 UNO
UNO is a logical game, which is an adaptation of the popular card game. The artists remained faithful to the principles invented in the 1970s by Merle Robbins.
Uno for PC, PS4 etc. is a virtual adaptation of the popular card game sharing the same name. The game was originally released on Xbox 360 back in 2006. Two years later it was moved to iPod and iOS, as well as PlayStation 3, PSP, Wii, and DS throughout the following years. In 2016, thanks to Ubisoft, the game also became available on PlayStation 4, Xbox One, and PC.
Mechanika
As far as the rules are concerned, Uno is very similar to the popular Mau Mau. The difference, however, is that instead of a traditional deck of cards, a players use a special set with unique symbols. With the appropriate cards on the table, one's opponents have to pick up extra cards from the deck or wait for several rounds. The main goal of the game is to get rid of all the cards that we hold in our hand and the first person who does that wins, as long as the rules of the game are the same in each version, so the individual releases differ from each other, e.g. decks. The original Xbox 360 edition offers a set associated with the Project Gotham Racing series (cards with car images etc.), and in case of PC, Xbox One, and PS4 edition you can play with cards with Rabbids.
The newest versions of the game also offer several improvements to the original, including video chat and various social features such as weekly rankings and medals that plaers can share among each other.
Technical aspects
No one expects a unique visual setting from the card game, of course. The visuals in Uno are clear. Of course, in the newer versions for Xbox One, PlayStation 4 and PC, there are more effects, but nothing more than that.
Please let us know if you have any comments or suggestions regarding this description.
Game mode: single / multiplayer Multiplayer mode: Internet Player counter: 1-6
User score: 4 / 10 based on 60 votes.
PEGI rating UNO
UNO System requirements
Uses:
Xbox Live
Xbox Live Vision
Uses:
PlayStation Network
Uses:
Xbox Live
Xbox Live Vision
Uses:
PlayStation Network
Minimum:
Intel Core 2 Quad Q9550 2.8 GHz/AMD Phenom II X4 945 3.0 GHz
4 GB RAM
graphic card 1 GB GeForce GT 450/Radeon HD 5670 or better
3 GB HDD
Windows 7/8.1/10 64-bit
Recommended:
Intel Core i3 530 2.93 GHz
4 GB RAM
graphic card 1 GB GeForce GTX 560 Ti/Radeon HD 5870 or better
3 GB HDD
Windows 7/8/8.1/10 64-bit