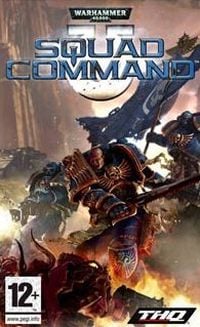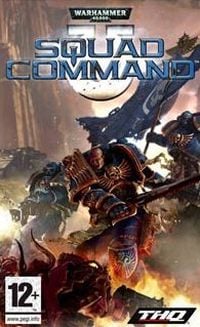 Warhammer 40,000: Squad Command
Warhammer 40,000: Squad Command is a game based on the famous figure battle game from the Games Workshop. It is a dynamic and extremely spectacular strategy, organised in a classic turn-based system and depicting the futuristic armed conflict between the Empire and Choas.
Strategy | science fiction | turn-based | Warhammer 40,000 | Games Workshop
Warhammer 40,000: Squad Command marks the first time that the brutal, war-ravaged world of Games Workshop's Warhammer 40,000 universe will be playable on the PSP. Warhammer 40,000: Squad Command features fast, action-packed combat through turn-based strategy and an engaging, authentic single-player storyline.
Gamers play as the elite Space Marines of the Ultramarines chapter and strive to combat the encroaching evil of the ruthless and daemonic influenced Chaos Space Marines through 13 cinematically-tied missions. With a robust multiplayer mode featuring 9 unique missions, gamers will team up and go head-to-head with other gamers worldwide as either the Imperium of Man or Chaos Space Marines, ensuring hours of unique replayability.
Warhammer 40,000: Squad Command will also fully utilize all the portable functionality of the PSP, bringing the Warhammer 40,000 universe to life on handheld.
* Compelling single player game consisting of 13 unique missions
* 9 unique multiplayer maps for Local or Global games, with small, medium and large map variants to cater for games from 2 to 8 players
* Fully destructible, real time 3D battlefields mean that no two games will be the same
* Pick from two Space Marine chapters or two Chaos Space Marine Legions to play as in Multiplayer games, in battles between Imperium vs. Imperium, Forces of Chaos vs. Forces of Chaos, or Imperium vs. Forces of Chaos
* Over 20 ranged and close combat weapons were taken directly from the Warhammer 40,000 universe, including the Bolter, Plasma Gun, Chainsword and Power Fist
Game mode: single / multiplayer Multiplayer mode: Internet Player counter: 1-8
Media type: 1 UMD
User score: 7,3 / 10 based on 159 votes.
PEGI rating Warhammer 40,000: Squad Command
Warhammer 40,000: Squad Command System requirements
Uses:
Nintendo Wi-Fi Connection