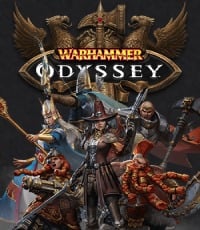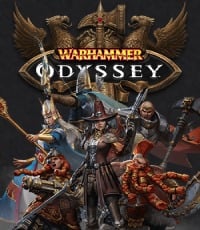 Warhammer: Odyssey
A mobile MMORPG whose action is set in a fantastic Warhammer universe. The production offers a number of different classes of characters, modelled on iconic heroes, known from the battle game and novel cards. Virtual Games is responsible for creating this title.
RPG | TPP | fantasy | play for free | MMORPG | Games Workshop | Warhammer | MMO
Warhammer: Odyssey is a three-dimensional, mobile MMORPG whose action is set in a cult fantasy universe called Warhammer, known for its figurative battle games and classic "paper" RPG systems. The production allows players to play iconic roles such as witch hunter or Sigmar priest. Virtual Realms is responsible for its development and release. The title was created in cooperation with the owner of the Warhammer brand, i.e. Games Workshop.
Plot
The dark moon of Morrslieb, commonly associated with the forces of Chaos, grows bigger and bigger in the sky from night to night, and as the forces of evil intensify their influence on the world. Is the end near? Are the last few days really coming? Or maybe the powerful heroes still have time to challenge the gods of Chaos?
Mechanics
Warhammer: Odyssey is a classic MMORPG. The fun begins with creating a character, choosing race (there are three available - humans, dwarves and elves) and class (e.g. Elvish grandmaster, dwarf engineer, witch hunter or Sigmar's priest). Each archetype has a set of different skills and special abilities - some heroes can heal, others specialize in dealing or taking damage.
Then we get to the game world, which we can freely explore. The creators made sure that among the available locations there were places associated by fans, such as Drakwald Forest or Chaos Wastes. We also meet various famous figures and iconic monsters of Warhammer's world. While traveling, we perform tasks and often have to fight (the system responsible for the clashes works in real time). As the game progresses, our hero's skills develop and we acquire new equipment.
Important in Warhammer: The Odyssey is also an interaction with other participants in the game. We can create guilds or join forces to face extremely dangerous enemies.
Game modes
In Warhammer: Odyssey we can only play with others. The basis of the gameplay here is the online multiplayer mode, which was created for a large number of players.
Technical aspects
Warhammer: The Odyssey has a three-dimensional graphic design that presents a decent level for a mobile production. Although the production cannot boast of anything special in terms of technology, the projects of the characters and the world show the characteristic atmosphere of the Warhammer universe.
Game mode: massive online multiplayer Multiplayer mode: Internet
App size:
Age restrictions Warhammer: Odyssey: 12+
Warhammer: Odyssey System requirements
Additional information:
Internet connection is required.
Additional information:
Internet connection is required.