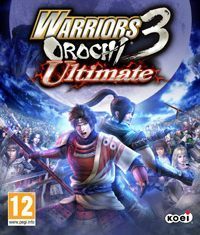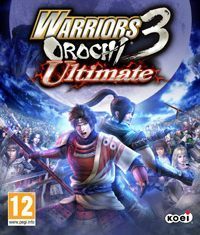 Warriors Orochi 3: Ultimate Definitive Edition
Musou Orochi 2 Ultimate
Improved and expanded version of the popular third person slasher, combining in one universe characters from two popular series: Dynasty Warriors and Samurai Warriors.
Action | TPP | fantasy | for 2 people | crossover | co-op | splitscreen | slasher
Warriors Orochi 3: Ultimate Definitive Edition
Release Date
After making his first appearance in DYNASTY WARRIORS 7 Empires, Xu Shu is now joined by entirely new characters such as the cunning mystic known as Tamamo!
Additionally, characters such as Seimei Abe from WARRIORS OROCHI 3 Special, Rachel from <>NINJA GAIDEN Σ2, Shennong, and other guest characters from multiple titles join the mix, making for a greater variety of heroes than ever before.
A number of new stories have been added to the main story, including what happens after the defeat of the Hydra. In addition, the untold story behind Orochi's origins is also revealed, finally explaining the rise of this mysterious world. Packed with hypothetical story branches and stages from opposing sides of the battle, the setting and drama of WARRIORS OROCHI 3 unfold like never before.
An entirely new way to play known as "Gauntlet Mode" has been added for this game, featuring a team of five characters trying to make their way through multiple heart-pounding stages. The 3 vs. 3 card battles duels of Duel Mode and the custom battlefield editor found in Musou Battlefields have also been updated, adding endless replay value to the game.
Team battles featuring your three main characters have been taken to a whole new level. From "Triple Rush," where all three characters fighting alongside one another to even more deadly "True Triple Attacks" and combos, these new and powered-up attacks are just what is needed to help get through the endless hordes of enemy troops that await you.
The game's graphics have been taken to a whole new level of fidelity. Everything from lighting, general atmosphere, and depth of field within the stage to the grass and trees has been recreated in extreme detail, taking the realism and immersion of the game's stages to all new heights.
The game supports the use of the SHARE button on the controller for the PS4™ system to capture screenshots while playing or stream and share gameplay videos. With the real-time live streaming feature, you can view comments from other players and they can also have an impact on your game, allowing for entirely new ways to play.
The game supports Cross-Save between PS4, PS3, and PS Vita systems, allowing you to enjoy the game seamlessly on whatever system you choose. Additionally, you can import save data from WARRIORS OROCHI 3 for the PS3 system and pick up where you left off in the last game.
Game mode: single / multiplayer Multiplayer mode: Internet
PEGI rating Warriors Orochi 3: Ultimate Definitive Edition
Warriors Orochi 3 Ultimate System requirements
Uses:
PlayStation Network
Uses:
PlayStation Network
Uses:
PlayStation Network
Minimum:
(720p) Intel Core i3-4170 3.7 GHz
4 GB RAM
graphic card 1 GB GeForce GTX 650 / Radeon HD 7750 or better
25 GB HDD
Windows 8.1/10/11 64-bit
Recommended:
(1080p) Intel Core i7-3770 3.4 GHz / AMD Ryzen 3 1200 3.1 GHz
8 GB RAM
graphic card 2 GB GeForce GTX 760 / 4 GB Radeon RX 470 or better
25 GB HDD
Windows 10/11 64-bit