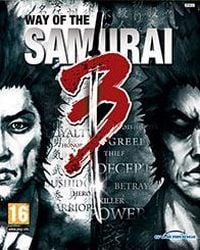 Way of the Samurai 3
One of the installments in action games series developed by Acquire studio. The story takes place in feudal Japan, in the Gishu Amana province, where a fierce battle between the rivaling clans takes place.
Action | TPP | hack'and'slash | Samurai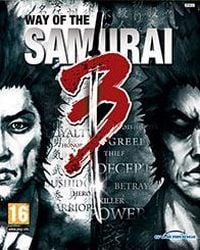 Way of the Samurai 3 on PC, PS3 and X360 is another installment of the series of action games which take place in the feudal Japan era. The game was developed by Acquire studio and published by Spike.
Plot
The story of the game takes place in the Land of the Rising Sun which is torn apart by internal conflicts. The action takes place in the region controlled by Fujimori clan, in a small province called Gisghu Aman. The province once belonged to Sakurai family and a fierce battle for control of the area now takes place. Warriors from Koshu village also join the conflict. They intend to reclaim their freedom and remove the high taxes burdening them. In Way of the Samurai 3 the player assumes the role of a samurai who joins one of the fighting sides. Each path leads to a different ending.
Mechanics
When assuming the role of a samurai, the player mostly fights enemies. In Way of the Samurai 3 one can find few melee weapons and the option to create unique weapon from the parts found during the game. If needed, one can also fight with fists. The game offers more than 100 different weapons. Between the duels one can complete quests and participate in various minigames encountered during the story campaign. In addition to that, it is possible to create a team with a mercenary who will accompany the player in exchange for completing a mission for him or sharing a house.
Technical aspects
The virtual world in the game on PC, PS3 and X360 is shown with three-dimensional graphics. The surroundings and character models are tidy but they lack details.
Age Rating
age requirements: 16+
System requirements
Minimum:
Intel Core 2 Duo 2.13 GHz
1 GB RAM
graphic card 512 MB GeForce 8800 or better
2 GB HDD
Windows 7
Recommended:
Intel Core i3 3.0 GHz
4 GB RAM
graphic card 1 GB GeForce GTX 560/Radeon HD 6850 or better
2 GB HDD
Windows 7