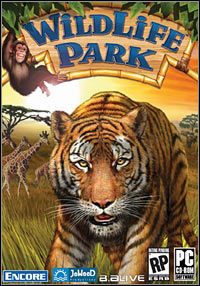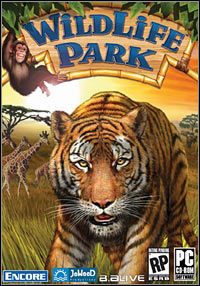 Wildlife Zoo
PC
An economic strategy in which we become a zoo manager. We have to create and then maintain and develop our own zoo.
Wildlife Zoo

Release Date PC

05May2003
developer: JoWooD Entertainment AG publisher: Deep Silver Official website

game language: English
Story
A zoo manager's job today is a difficult tightrope act between keeping his animals happy, attracting visitors and economizing. Build and manage your own zoo. Master the challenge of keeping your zoo profitable while having fun observing visitors – and animals – in all kinds of possible and impossible situations.
Life-Sim
Create the ideal living conditions for your animals and be rewarded by the sight of pandas, elephants, penguins, monkeys and many more animals in their happy everyday life, playing, eating, sleeping, and even rearing their young. On the other hand, if the animals are not looked after properly, they tend to get listless or aggressive, they fall ill easily and may even die. It's up to you to make your animals feel at home in your zoo by providing each species with appropriate environments as far as possible.
Build-up Strategy
Where do you want to build your zoo – in a temperate climate or an extreme environment like the desert or the Arctic? Before you can introduce your animals to their new homes, you've got to lay out and maintain climatic zones on your grounds, build appropriate enclosures for the various species and furnish them imaginatively. Visitors to the zoo should be treated to something new around every corner, and the ways, e.g. to the toilet or the souvenir shop, mustn't be too long. No time to rest on your laurels – maybe the monkeys need a bigger compound because of an addition to their family, or the long-wished-for pandas have finally arrived, and you must take care that the necessary conversions or extensions won't get too expensive or take too long. Always take into account and allow for the most varied contingencies.
Business Simulation
The principle is easy: Earn more than you spend. It's up to you how you manage that. You might try breeding animals or encouraging more visitors with ever new attractions and then squeezing money out of them at the ice cream and hot dog stands. Your staff, on the other hand, should do their jobs well without getting too expensive.
Once again: all that matters is that the money's OK - and that's your job!
Features:
- Over 45 animal species – mammals, reptiles, birds and marine creatures - animated and simulated in rich detail!
- A multitude of animal behaviour with individual social and sexual lives, births and ageing, aggression and trainability!
- A generous choice of structures for playing and climbing, such as trampolines, video monitors and devices for moving hand over hand along ropes!
- Free landscape creation on various height levels with a rich vegetation, bridge structures and waterfalls!
- Creation of lakes and rivers with simulated water spread and realistic depth!
- 10 different staff types to take care of the animals and the park, from zoo-keepers and vets to animal trainers for the demonstration of animal tricks!
- Over 70 building types with a specific building for each animal species!
- In addition to the free game, the player can play 20 missions around the globe at the most varied climatic and architectural locations!
- Impressive atmosphere, enhanced by realistic noises and background music that goes with the theme!
- Innovative and easy-to-use interface!
Game mode: single player
Media type: 1 CD
User score: 7,6 / 10 based on 143 votes.
PEGI rating Wildlife Zoo
Wildlife Zoo System requirements
Recommended:
Pentium III 1 GHz
256 MB RAM
4 MB graphic card
800 MB HDD