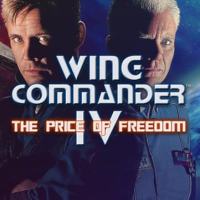 Wing Commander IV: The Price of Freedom
Take on the role of Lieutenant Blair and immerse yourself in a great epic story, fight the enemy race Kilrathi and do everything to save our civilization.
Simulation | FPP | science fiction | Space Simulator | Cosmic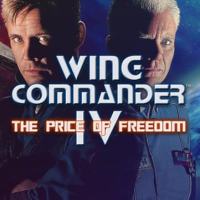 Sequel of the story told in the three previous parts of the cycle, produced by Origin Systems. Wing Commander IV: The Price of Freedom intertwines adventure sequences in which the player has to properly talk to people he meets, with missions at the helm of the fighter.
Plot
Many years have passed since the end of the long and bloody armed conflict between humans and the cat-like Kilrathi race. The galaxy is in chaos. The war hero, Colonel Christopher "Maverick" Blair, retired and tries to make a new life. But peace is not given to him. He is soon reinstated by Admiral Tolwyn, who assigns one of the most important units to his care. Not much time passes before Blair gets the chance to demonstrate his command and piloting skills again. The future of the galaxy on the brink of another war depends on his actions.
Mechanics
Wing Commander IV: The Price of Freedom is an interactive film with real actors in which the creators combine the elements typical of first-person, three-dimensional space shooters and adventure games. Returned to service, Lieutenant Blair has thirteen missions to complete with varying targets, during which he must save allies, destroy enemy troops and explore unknown areas for valuable information. Before each mission, he can choose the most suitable spaceship, equipment and winged people to accompany him during the flight. The latter are described by a series of statistics that influence their behavior with the rudders of the fighter.
In the fourth installment of the saga, adventure sequences in which players talk to crew members and NPCs they meet were significantly expanded. Each dialog option selected can have a significant impact on the rest of the story. Decisions affect the morale of companions and their trust in Blair, the course of missions, and sometimes even the ending.
Technical aspects
Origin Systems production has been prepared with a similar scale as its predecessors. In the film interludes, renowned cinema actors such as Mark Hamill, John Rhys-Davies, Tom Wilson and Malcolm McDowell have performed. The game engine was also improved, which allowed, among other things, to create more detailed, visually attractive models of ships.
Age Rating
age requirements: 12+
System requirements
Recommended:
Pentium 166MHz
32MB RAM