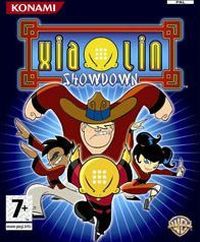 Xiaolin Showdown
Fighting game based on the popular Xiaolin TV series. Players have 20 missions to complete, which consist in defeating dozens of enemies and avoiding various traps.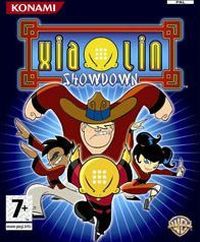 Game mode: single / multiplayer
Multiplayer mode: common screen, players: 1-4
Xiaolin Showdown is a dynamic arcade game created mainly for younger players. During the game we defeat the encountered opponents and jump to higher shelves to get complete levels. The described title in a very clear way refers, of course, to the popular animated series. This means that in the game we embody or meet characters known from TV production. We also perform well-known special attacks. The BottleRocket Entertainment studio (which in the past developed another fighting game, namely Rise of the Kasai on PS2) is responsible for PS2, PSP and Xbox versions of the game, while the port for NDS was developed by Razorback Developments.
Game offers a multiplayer for four people (for two on NDS), in which you can play in cooperation mode. The events presented in Xiaolin Showdown partly coincide with selected themes from the animated series. During the game we take control over one of the four characters known from the television production. And these are: Omi (a monk), Kimiko (she comes from Japan), Clay (an interesting looking cowboy) and agile Raimundo. We choose the warrior by visiting the dojo. This takes place before the start of each of the twenty missions in the game. Contrary to appearances, this is an important choice, as some stages the use of proper skills. The remaining three characters can be controlled by other players or artificial intelligence.
The plot of this arcade game refers to mystical and powerful objects called Shen Gong Wu, on which we have to start our search. At the same time, the plans of the evildoer known from the series must be thwarted. Jack Spicer, the commander of a robotic army is the main antagonist. Various enemies can be encountered on our way from robots to martial artists. As the game progresses, the character controlled by us becomes more and more powerful, because it acquires new types of attacks. In the game, players can make many different types of blows and strikes, as well as combine successive attack moves into more impressive combos. In addition to our opponents, we also have to deal with obstacles and traps. There is also a possibility to find hidden treasures and participate in simple mini-games.
The visual setting of Xiaolin Showdown presents quite a typical level of quality for games of this genre. Game mode: single / multiplayer. Multiplayer mode: Split scren. Number of players: 1-4.
PEGI Rating
System requirements
Sony PlayStation 2
Uses: memory card, Multi Tap