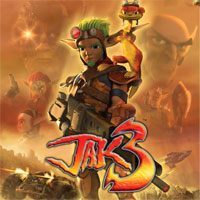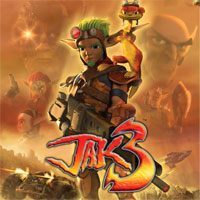 Jak 3
Like 3 is the third part of the award-winning platform and adventure series, in which a humorous role is played by a talking surikatka. The game was created in Naughty Dog studio, which also stands behind such hits as The Last of Us, Crash Bandicoot or Uncharted.
Arcade | TPP | 3D platformers | action adventure | PlayStation exclusive titles
Some people are never grateful. Despite being saved from Kor and the attacking Metal Heads in Jak II, Haven City is still immersed in deadly chaos as three groups fight for control of the streets and Jak is getting the blame!
Mistrust of Jak's dark powers, rumours of an alliance with Kor and an attack on the city all conspire to have our hero banished to the desolate Wasteland. This is where Jak 3 begins, and it's up to you to put things right!
* The biggest Jak adventure yet!
* New Light powers complement Jak's darker side
* Ragdoll physics mean that enemies respond to Jak's attacks more satisfyingly than ever
* New vehicles and abilities allow Jak to conquer the huge Wasteland
* Play as Daxter at certain points in the story
Game mode: single player
Media type: 1 DVD
User score: 8,7 / 10 based on 713 votes.
PEGI rating Jak 3
Jak 3 System requirements