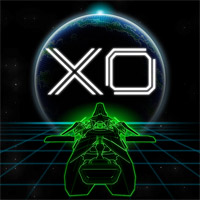 XO
PC
A space strategy inspired by the TV Show Battlestar Galactica, The Lost Fleet series of novels by John Hemry, and the video game FTL: Faster Than Light.
Strategy | science fiction | RTS | tactical | Cosmic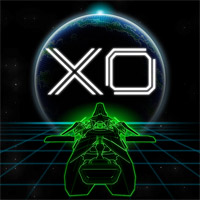 game language: English
game release date for PC:
September2018
XO is a space strategy for PC. The game, released by Square Enix, was a debut project from American studio Jumpdrive.
Plot
The main sources of inspiration for this game were the TV series Battlestar Galactica, the series of novels by John Henry called The Lost Fleet, as well as FTL: Faster Than Light, a video game. The title is set in a distant future and we play the part of a captain of the last ship from a great armada that has been decimated. It was sent out to defeat an enemy, about whom it's only known that they prefer abducting people than slaughtering them. Obliterating the entire fleet was not enough for them, and so a chase begins.
The entire game is dominated by a feeling of helplessness and desperation. The player is always the weaker side, with less ships and resources.
Mechanics
XO was designed for singleplayer only. The gameplay takes place in real time, but the active pause can be used. The key to every battle is maintaining formation and flanking the enemy. While the ships only move in two dimensions, their behavior is determined by an advanced physics engine, able to simulate movement of objects in vacuum. Most of the game's elements, including maps, events, weapons and the personality of characters is randomly generated, which facilitates replayability.
The player's duties involve designing the route of every journey, and then, after reaching a new system, trying to gather as much resources and allies as possible. The race against the clock never stops, since the pursuit is always right behind you. With every minute, more enemies converge in the system, eventually forcing the player to flee. The only time that the players can catch their breath is during interstellar travels, most upgrades, repairs and important political decisions are done and made during these. The ultimate goal is gathering enough resources and manpower that the enemy's mothership can be destroyed, hence forcing the aliens to surrender.
To make things even harder, the player is also obliged to protect civilian ships. The whole fleet is a dynamic community, and the player's decisions, for example the way they treat certain characters or the choice of the personnel attending to the survivors, influence people's opinion about the admiral of the fleet – the player. Should the player fail to inspire others to great deeds; should they crumble under the responsibility, it's possible that their ventures will be sabotaged, or that the whole endeavor will end with a mutiny.

Expectations: 6.2 / 10 calculated out of 4 players' votes.
System requirements