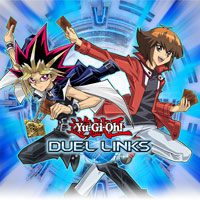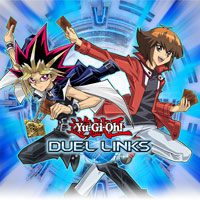 Yu-Gi-Oh! Duel Links
Virtual adaptation of a popular card game developed by Konami. The original has been created by Kazuki Takahashi for his manga. Just like in the manga, Yu-Gi-Oh: Duel Links focuses on Yugi Muto and his friends Joey Wheeler and Mai Valentine, along with his rival Seto Kaiba.
Yu-Gi-Oh! Duel Links, released on PC, AND and iOS, is a virtual version of the popular card game featured in Kazuki Takahashi's manga created in the 1990s. The game was developed by Konami. Here, players from all over the world can play card games online in real-time, as well as compete with a computer. The title is available in a free-to-play model with optional microtransactions.
Plot
The player can play the characters known from the manga - the main character named Yugi and his friends: the resolute Joey and the beautiful Mei as well as their rival Seto Kaiba. After choosing an avatar, the user selects the cards from over 700 available, thus creating their deck. Each card represents a different monster with unusual powers, attacks, and skills. The goal of the game is to become a Game Master.
Mechanics
Card duels allow you to gain points and necessary skills. As you level up your character, you gain new cards to expand your deck, unlock a variety of missions and increasingly powerful enemies. The developers ensure that there are endless card combinations, making it difficult to play two identical games.
Game modes
Yu-Gi-Oh! Duel Links offers a story mode in which Yugi tries to become a Game Master as a teenager. Tournament mode allows you to challenge other users. The online database gives you access not only to the top players' rankings but also to their deck of cards and videos from all previous duels to get to know the playing technique of other fans of Yu-Gi-Oh! or the tricks they use.
Technical aspects
Yu-Gi-Oh! Duel Links offers 3D graphics with smooth animations and the original voice-overs from the TV version of Yugi's adventures. Beginners can go through a comprehensive tutorial, while those who know other versions of this popular card game can start dueling others.
Game mode: single / multiplayer Multiplayer mode: Internet Player counter: 1-2
PEGI rating Yu-Gi-Oh! Duel Links
Yu-Gi-Oh! Duel Links System requirements
Additional information:
Internet connection is required.
Additional information:
Internet connection is required.