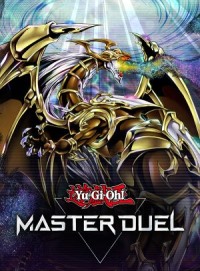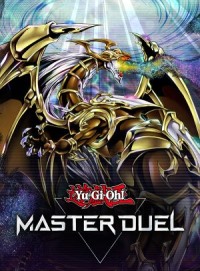 Yu-Gi-Oh! Master Duel
Yu-Gi-Oh! Master Duel is another game based on the license of one of the most popular card games. This time Konami resigned from references to the anime series. Instead, they focused on providing a platform for professional games of two variants of the actual card game.
Puzzle | play for free | manga and anime | card games | network | cross-platform
Yu-Gi-Oh! Master Duel is another computer adaptation of one of the biggest collectible card games (CCG) developed by Konami. Unlike many previous games under the Yu-Gi-Oh! license, this title does not focus on the story campaign of any of the anime seasons or offer simplified gameplay, but instead faithfully replicates both versions of the actual card game: the Asian Official Card Game (OCG) and the Western Trading Card Game (TCG).
Mechanics
Yu-Gi-Oh! Master Duel is almost exactly the same game as the original Yu-Gi-Oh! TCG/OCG. Players assemble decks of monsters, magic, and traps and try to reduce their opponent's life points to zero. Thousands of cards and many types of moves are at their disposal, including special summons like Synchro, Pendulum, and XYZ. Unlike many CCGs, there is no strict deck structure in YGO! - players are free to mix and match different archetypes, attributes and monster types.
Unlike most computer adaptations of YGO!, Master Duel focuses much more on the actual rules of the game, known as the Master Rules. These determine many of the gameplay mechanics and keywords used in descriptions of card effects, and this rulebook has changed many times since the card game's release in 1999. This includes separate lists of forbidden and restricted cards (called banlist) for OCG and TCG, as well as resolutions to problematic in-game interactions. Konami's goal was to create a production that would appeal to both professional players competing in tournaments and those focused on having fun.
Game modes
Yu-Gi-Oh! Master Duel is, of course, a game focused on duels with other players, be it one-on-one or as part of a team Tag-Team Duel. The authors have also included a tutorial in the form of a hint system available during the game.
Technical aspects
The developers of Yu-Gi-Oh! Master Duel decided to follow the path set by card games such as Hearthstone. The developers wanted to balance the spectacular presentation with the often frantic pace of gameplay in Yu-Gi-Oh! TCG/OCG, and to keep the game as clear as possible for the audience as well.
We won't find here 3D monster models with long animations as in Legacy of the Duelist, although the graphics are not as simple as in many older official (and not only) simulators. The games are accompanied by spectacular but brief special effects, which also highlight the different types of summonings. In addition, Konami decided to add a special animation for one of the characteristic mechanics of YGO! - chains formed by successive cards or their effects activated in response to the opponent's (or even your own) actions. This allows the game to remain readable even during very, very long and complex turns.
Computer CCG fans will also recognize the 3D fields straight out of Hearthstone. All of this can be seen in 4K resolution on supporting platforms. With this, players can even read the texts of the cards laid on the table - provided they are playing on a big enough screen.
Game mode: single / multiplayer Multiplayer mode: Internet Player counter: 1-2
PEGI rating Yu-Gi-Oh! Master Duel
Yu-Gi-Oh! Master Duel System requirements
Minimum:
(720p) Intel Core i5-7300U 2.6 GHz
8 GB RAM
graphic card Intel HD 620 or better
16 GB HDD
Windows 10 64-bit
Recommended:
(1080p) Intel Core i5-9400F 2.9 GHz
8 GB RAM
graphic card 4 GB GeForce GTX 1650 or better
16 GB HDD
Windows 10 64-bit